17 Year Old Max Is Youngest Ever F1 Driver
Date: 03-10-2014
Author: Gareth Jones

Max Verstappen Rises To The Top
Dutchman Max Verstappen became the youngest driver in Formula 1 (F1) history when he competed in practice at the 2014 Japanese Grand Prix in Suzuka. At just 17 years of age, Max was competing with the world's greatest drivers during the practice session, ahead of his race debut, expected in March 2015 at the start of the 2015 F1 championship. Max, who will race for Toro Rosso in 2015, was 12th fastest, at Suzuka, despite being forced off with mechanical failure with six minutes still remaining. Despite his smoke-filled exit, Max was very clear that his age was not a determining factor, nor will it be in the future. "I'm not focused on the age, it doesn't matter to me," said Verstappen.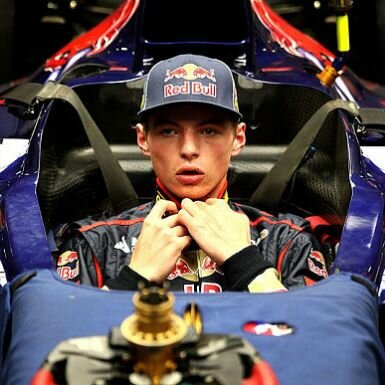 Max, who is the son of former F1 driver Jos Verstappen, finished two places behind team-mate Daniil Kvyat. His best lap of one minute 38.157 seconds, was only 0.443 seconds behind Kvyat. Verstappen is set to feature in the first practice sessions at three of the four remaining races after Japan, missing only next weekend's event in Russia, when he has a race in the European Formula 3 series.
More About Max
Max Emilian Verstappen was born on 30 September 1997 in Hasselt, Belgium. He is currently competing in the FIA European F3 Championship and he will then drive for Scuderia Toro Rosso in the 2015 F1 championship. Max was brought up in a racing environment with both parents, Jos Verstappen & Sophie Kumpen having been successful kart drivers, with Jos graduating to F1 in 1994, with the Benetton racing team. However, Jos was at the grand old age of 22 when he made his debut, before becoming The Netherlands' most successful F1 driver in his career with Simtek, Footwork Arrows, Tyrrell, Stewart, Honda and Minardi, as well as Benetton. Max's grandfather, Paul Kumpen was also a racing driver, competing in GT endurance events, as was his uncle, Anthony Kumpen who additionally competed at Le Mans.
Max Verstappen began karting at just 4 years of age. He initially competed in the Mini Junior karting championship in his home province of Limburg. In 2006, Verstappen graduated to the Rotax Max Minimax class and won the Belgian championship. The following year Max won the Dutch Minimax championship, competing in a CRG car sponsored by his father. Verstappen then continued his success winning both the Dutch and Belgian Minimax championships as well as the Belgian Cadet championship. Max joined Team Pex Racing, a CRG customer team in 2009 winning the Flemish Minimax championship and the Belgian KF5 championship. One year later Verstappen moved up to international karting where he was quickly snapped up by CRG to race in their factory team at world and European championships. At the KF3 World Cup, Verstappen finished second to the more experienced Alexander Albon, although Verstappen beat Albon at the WSK Euro Series. He also won the WSK World Series, beating the favourite and very impressive young rival from Romania, Robert Vişoiu.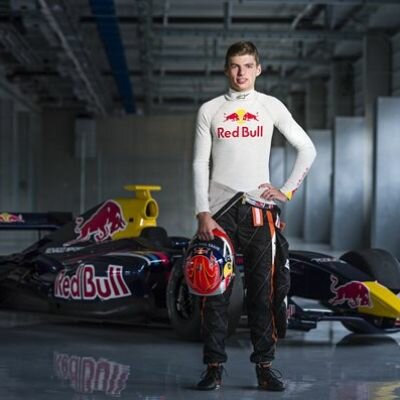 In 2011, Verstappen won the WSK Euro Series in a Parilla-powered CRG. He was then signed by the Intrepid Driver Program to race in the KF2 and KZ2 classes in 2012, winning the KF2 WSK Master Series, where he beat CRG driver Felice Tiene. Verstappen went on to win the South Garda Winter Cup in the KF2 class, beating rivals Dennis Olsen and Antonio Fuoco. At the end of 2012, Verstappen announced that he would be quitting the Intrepid team. After a short stint with CRG-built Zanardi karts, Verstappen returned to the factory CRG team, where he competed at the SKUSA SuperNationals in the KZ2 class, finishing 21st. In 2013, Verstappen won both the European KF and KZ championships. Then, still only 15, Max Verstappen won the KZ1 World championship at Varennes-sur-Allier, France, the highest karting category.
On 11 October 2013, Max drove his first laps (160 laps to be precise) in a Barazi-Epsilon FR2.0-10 Formula Renault car, provided by Dutch team Manor MP Motorsport, at the Pembrey Circuit. Later the same year he tested a Dallara F311 Formula 3 car run by Motopark Academy. Another Formula Renault test came in December 2013 at Circuito de Jerez, driving for Josef Kaufmann Racing. Verstappen went faster than Formula Renault regulars like Steijn Schothorst and Matt Parry, at Jerez and further announced his abilities at Circuit Ricardo Tormo near Valencia, where he set a faster time than more experienced drivers including Tatiana Calderon and Eddie Cheever III.
On January 16, 2014, it was announced Verstappen would make his racing debut in the Florida Winter Series. Subsequently Max has been driving in the FIA European Formula 3 Championship for Van Amersfoort Racing. Then in August 2014, Verstappen joined the Red Bull Junior Team, having also considered other offers, including most notably an offer from Mercedes to join their driver development programme.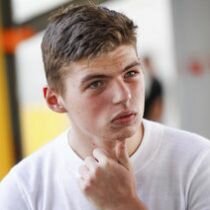 The Japanese practice was Max Verstappen's first session in F1. The Japanese Grand Prix is the 15th race of 19 in this year's calendar and the latest chapter in an intriguing duel for the drivers' title between Britain's Lewis Hamilton and German Nico Rosberg. Max will be monitoring developments closely, in preparation for his much vaunted arrival in 2015.
The team at EduzineGlobal.com congratulates Max on his huge achievements and we wish him well for what will undoubtedly be a long and successful Formula 1 career.
« Back to all articles
Date: 03-10-2014
Author: Gareth Jones

Comments
---
Leave a comment
All fields are required, to leave a comment.