In Film
Our Film section is the home of our own videos as well as links to your videos of young musicians, filmmakers, thespians, reporters, future sporting greats and any other positive video of young achievers.
Featured videos: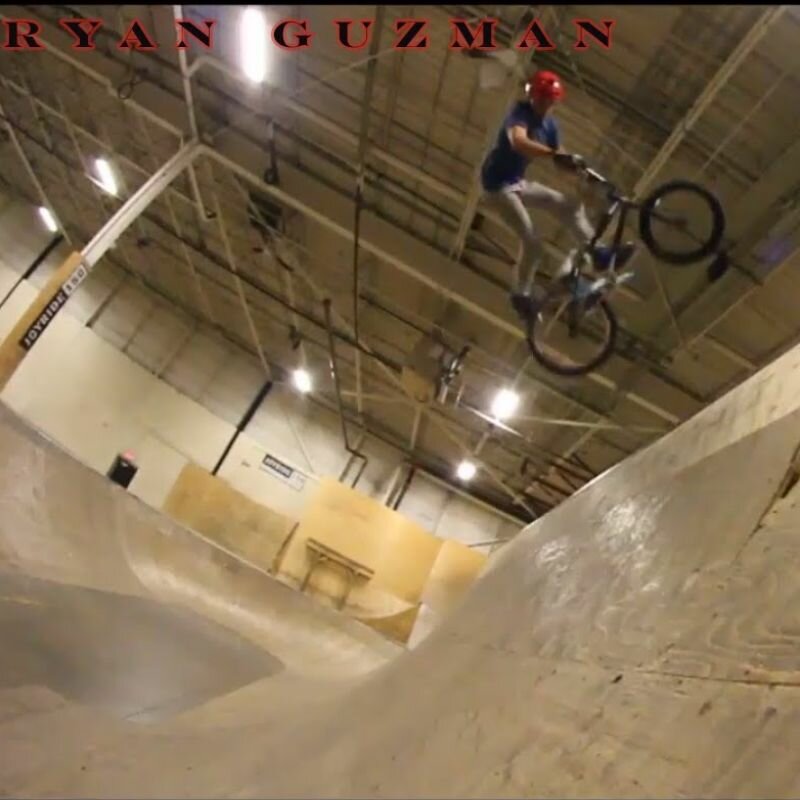 Ryan's BMX Joyride
Awesome Freestyler Ryan Guzman Check out some of these talented young BMX freestyle tricks. Ryan Guzman is probably the most unexpected talented kid of the past ten years, doing what he does at his age. At 16 this kid can make your draw drop in person if you see what he attempts and succeeded doing every time. Enjoy the video, but don't try it without professional support.
12-01-2015

|

Sport & Leisure

|

Featured Article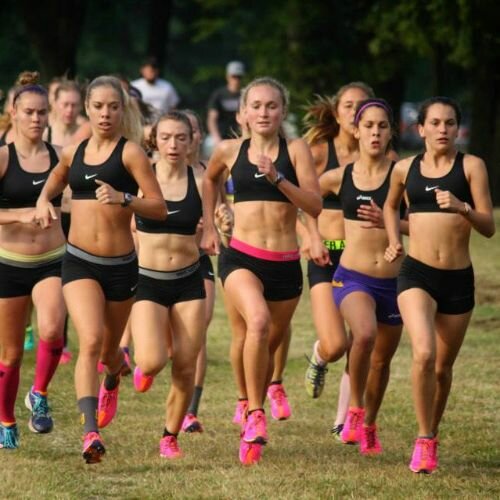 Catching Remarkable Kayla
Kayla Montgomery Runs Rings Around Multiple Sclerosis Tom Rinaldi, courtesy E:60, tells the remarkable story of Kayla Montgomery -- who, despite being diagnosed with multiple sclerosis, has become one of the best young distance runners in the USA. Kayla says "I'm very thankful for everyone's support and please feel free to share my story with as many people as you can. Awareness for Multiple Sc...
10-12-2014

|

Sport & Leisure

|

Featured Article
Latest videos
» 

Michelle Makes Melbourne Cup History

» 

Gymnastics Achievements For Special Kids

» 

Ryan's BMX Joyride

» 

Sanah's Uplifting Story ... Naturally!

» 

Zoella's Quick & Easy Hairstyles VLOG

» 

Aussie Karting Star Jake Parsons

» 

Fashion Design Sensation - Isabella Rose Taylor

» 

Quenton Collier Fashion Designer

» 

Young Australian Of The Year 2014 - Jacqueline Freney
Most Popular videos
» 

Jhong's Awesome Air Supply

» 

Maori Plum In Wonderland

» 

Filipa Carmo Da Silva

» 

Alessia Cara Is Definitely Here!

» 

Sandeepan's Dancing Drums

» 

Warrior Poet - Josh Lisiuk

» 

Ollie Wade

» 

Zoella's Quick & Easy Hairstyles VLOG

» 

Peltsman Is Thinking About Your Love
Full videos list:
Michelle Makes Melbourne Cup History

Jockey Michelle Payne Celebrates Victory A sensational ride by jockey Michelle Payne, on Prince o...

04-11-2015

|

Sport & Leisure

|

Article


Gymnastics Achievements For Special Kids

Sporting Opportunity For Children With Additional Needs Skyline Gymnastics in York, Pennsylv...

15-07-2015

|

Sport & Leisure

|

Article


Ryan's BMX Joyride

Awesome Freestyler Ryan Guzman Check out some of these talented young BMX freestyle tricks. Ryan ...

12-01-2015

|

Sport & Leisure

|

Article


Sanah's Uplifting Story ... Naturally!

Sanah Jivani - Natural Day Sanah tells the story of Natural Day in her own words. A truly inspira...

11-02-2015

|

Sport & Leisure

|

Article


Zoella's Quick & Easy Hairstyles VLOG

You Tube VLOG Sensation Zoella is developing an enormous reputation as a VLOGGER on YouTube, with...

04-11-2014

|

Sport & Leisure

|

Article


Catching Remarkable Kayla

Kayla Montgomery Runs Rings Around Multiple Sclerosis Tom Rinaldi, courtesy E:60, tells the remar...

10-12-2014

|

Sport & Leisure

|

Article


Aussie Karting Star Jake Parsons

Aussie Sydneysider Right On Track Australian teenager, Jacob Parsons tests AsiaCup by Meritus on ...

05-10-2014

|

Sport & Leisure

|

Article


Fashion Design Sensation - Isabella Rose Taylor

Amazing 13 Year Old Fashion Designer, Isabella Rose Taylor, shows her fabulous Spring 2015 collec...

17-10-2014

|

Sport & Leisure

|

Article


Quenton Collier Fashion Designer

Emerging young Fashion Designer Quenton Collier talks about his work on CFJC Midday.

09-02-2014

|

Sport & Leisure

|

Article


Young Australian Of The Year 2014 - Jacqueline Freney

Paralympic champion Jacqueline Freney is Young Australian of the Year 2014. Here is her acceptanc...

07-03-2014

|

Sport & Leisure

|

Article


Young Chef Of The Year

This British Culinary Federation presentation, by Lukasz Mielewczyk, features the final of t...

08-02-2014

|

Sport & Leisure

|

Article


Jossi Wells Skiing

Not too many kids even get in a helicopter at the age of 9, but that is what Jossi Wells did, but...

18/12/2013

|

1 Comment

|

Sport & Leisure

|

Article


Young Chefs Culinary Challenge

This foodloversvideo presentation introduces the Young Chefs Culinary Challenge from Bangalore, I...

10-07-2013

|

Sport & Leisure

|

Article

Please tell us about your great videos by emailing [email protected]