Kickboxing Champion Santhia
Date: 19-09-2014
Author: Gareth Jones

Malaysian Teen Wins World Crown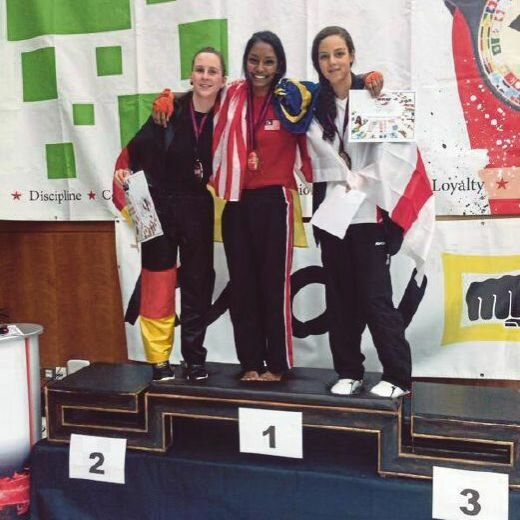 Huge congratulations to Malaysian teenager, Santhia Subramaniam, aged 16, who was crowned 2014 World Female Junior Kickboxing champion for the 55kg category at the World Kickboxing Union Championship in London. Santhia beat all before her including the champions from other nations including Germany and England. Santhia won in a two round two minute non stop fighting-kicking and punching event at the championships which were held at the Radisson Blue Hotel in London's west end, in September 2014.
Grandmaster AVS Bathi Allimuthu, president of (WKU) Xtreme Malaysia, headed the team of seven fighters as well as one referee and two coaches. He said the team had put together a special effort for the Merdeka. Allimuthu is himself a former Gold Medal winner, which he won at the world championships in Germany in 2007. That was a special occasion for Allimuthu, not just because he was crowned world champion, but that he achieved the feat in the year when Malaysia celebrated it's 50th year of independence.Santhia was a part of a very successful Malaysian team which won a total of 14 medals, including four gold, during the week long championships which concluded on 18 September.
The success of the Malaysian team at this year's event was very special, with Santhia's achievement of particular pleasure. Santhia's victory completed the successful medal haul and according to Allimuthu "The mood after the victory was wonderful with the team waving the Malaysian flag. Malaysia has been participating in the world championship for the past thirteen years. This year, 33 countries participated including Germany, Canada, USA and England so the competition was very strong. I'm delighted with the team's performance."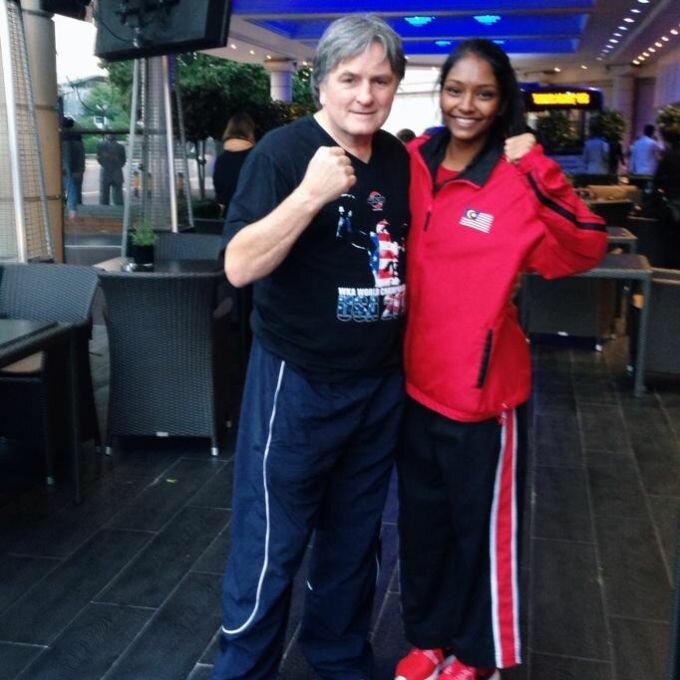 Santhia was accompanied by her parents, who gave her wonderful support. She will head home with her team mates feeling justifiably proud of her fabulous achievement.
Congratulations to Santhia from all the team at EduzineGlobal.com on your fantastic performance and we wish you further success in the future.
Pictures courtesy of Zaharah Othman
« Back to all articles
Date: 19-09-2014
Author: Gareth Jones

Comments
---
Leave a comment
All fields are required, to leave a comment.