Delhi Delight - Unmukt Chand
Date: 19-05-2014
Author: Gunjan Kumari

The Quintessential Next Generation Cricketer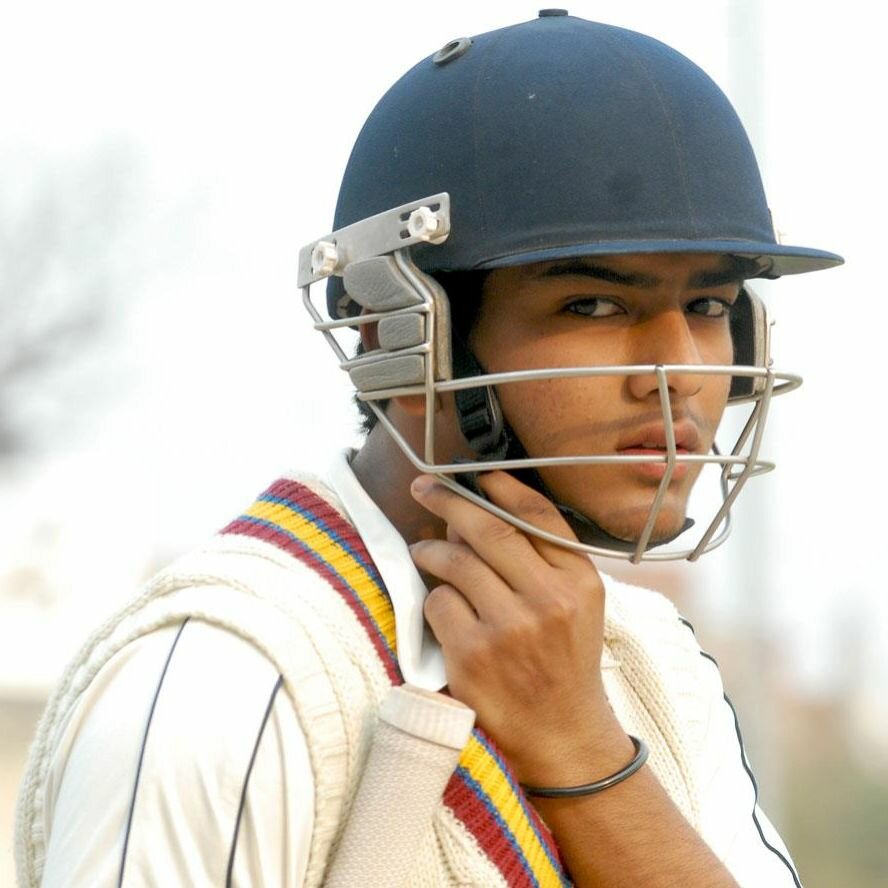 Introduction
Full Name : Unmukt Bharat Chand Thakur
Born : 26 March 1993
Nickname : Lavi
Batting Style : Right-Handed
First-Class Debut : Delhi vs Gujarat at Delhi , Nov 17-20, 2010
List A Debut : Delhi vs Jammu & Kashmir at Sirsa , Feb 10 , 2010
T-20 Debut : Delhi vs Assam at Indore , March 14 , 2010
Unmukt Chand was born into the 'Rajput Family' to Bharat Chand Thakur and Rajeshwari Chand, who are teachers . He originally hails from 'Khudku Bhalya' village of 'Pithoragarh District', Uttaranchal. Unmukt started playing cricket when he was 6 years old. Unmukt's uncle Sunder Chand Thakur has played a major role in encouraging him to play cricket. Just like all the followers of cricket, he too is a fan of Sachin Tendulkar. The shot that he enjoys playing is the square cut. A humble middle class background, gentle, unassuming and warm-hearted parents and a strong upbringing based on values, principles and self belief have helped Unmukt build a solid foundation to a successful journey so far and further on. Bharat Thakur's experience as a teacher in Rajkiya Pratibha Vikas Vidyalayas helped him and his wife Rajeshwari Thakur to handhold Unmukt through the initial years.
Education
Unmukt did his 6th, 7th & 8th Standard in Delhi Public School (DPS) Noida. Always good in studies, Unmukt's high grades in school earned him Scholar Badge, steadily for 3 years in Delhi Public School, Noida. Unmukt always wanted to be a Cricketer but DPS Noida, being in Uttar Pradesh, did not offer much exposure to cricket tournaments, as compared to the variety of tournaments in Delhi schools. So Unmukt shifted to Modern School, Barakhamba Road, in the 9th standard, getting admission in this prestigious school on the basis of his excellent performance in studies, in the written test and his skills in a sport but that sport was not cricket, it was swimming! He is currently pursuing B.A. from St. Stephens College, Delhi.
Cricket Career
"We had been noticing his special talent and aptitude towards cricket," says Bharat Thakur ( Unmukt's Father).
Before he got to where he has, his father and uncle cleared a scruffy neighbourhood park to prepare a cricket pitch where he could be put into informal training. Little Unmukt began a rigorous training at the neighbourhood park, in the scorching heat of summer afternoons, practising everything from batting, fielding and bowling to fitness and exercise. When Chand was seven, he had started training at the National Stadium, under coach M P Singh, in the Junior Group, playing with Cosco balls. His first coach ensured he worked on a single drill - forward, backward defence - for two years. His teachers helped him get concessional fees at school. The management of his apartment complex permitted him to practise in an empty basement with wet tennis balls. The time he was about 12, his Parents got to know about the Delhi & District Cricket Association (DDCA), the Under-15 group and how in order to represent the state, You needed to do well in School Tournaments and thus he continued a journey, step by step, from school tournaments to Delhi State level; rising to the Under-15 team, and then the Under-16, followed by the Under-19; moving on to the Ranji Trophy, and over to the Indian Premier League (IPL) as the youngest player in Delhi Daredevils Team and finally the captaincy of the Under-19 India national cricket team.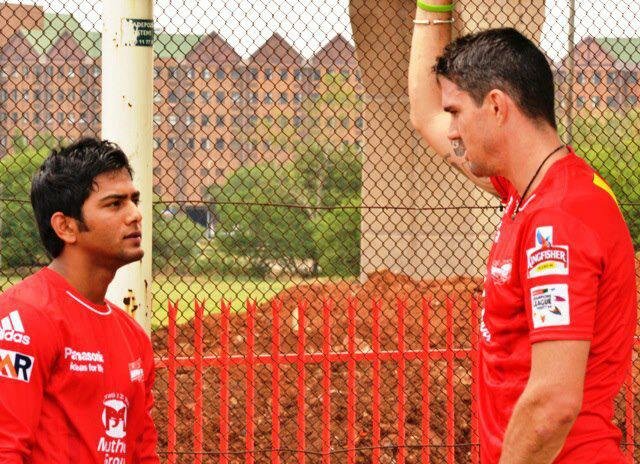 In listing what was done for him, Chand's gratitude for the layers of support and encouragement tells his early story through people. There is many a delightful tale about friendships formed on the way to the World Cup. Yet not everything is saccharine: Chand was accused by others of "buttering up" NCA coaches because he spoke freely to them. But he realised that keeping a distance from the rest didn't help either. On a camping trip, one of the group's bullies engineered a "game" in which Chand was named "the most hated" in his group. From being "instantly" teary to working out where it came from played a part in Chand's maturing in junior cricket, and his growing understanding of the requirements of leadership. "Because you are captain, you have to be the first person who decides to set your ego aside."
Teams
He plays for the L.B. Shastri Club situated in Bharat Nagar. His coach is Sanjay Bhardwaj, who is also Gautam Gambhir's coach. He has represented Delhi in the U15, U16 and U19 age groups. He plays for Delhi in Indian domestic tournaments and played for Delhi Daredevils in the IPL. In IPL Season 7 Unmukt Chand has been bought by the Rajasthan Royals for Rs 65 lakhs during the IPL7 Auction. He was the junior most player in the IPL4.
Early Career
Unmukt Chand scored 435 runs during his first stint with the Delhi U-19 team. The 435 runs include 2 centuries & 1 half-century. His outstanding performance in the U-19, gave him a place in the Delhi Senior Team. He scored 151 runs on a seaming track against a seasoned Railways attack in Ranji Trophy 2010-11. That year he also scored two half-centuries against Assam and Saurashtra. In fact, he scored 400 runs for Delhi in five Ranji matches. He has participated in Vinoo Mankad Trophy and the Coach Behar Trophy at the junior level.
Captaincy
Unmukt Chand was named the captain of the Delhi U-19 team and the North Zone U-19 team. He then went on to become the captain of the India Under-19 cricket team for the quadrangular series that was held in Vishakhapatnam, India. The quadrangular series included U-19 teams from India, Sri Lanka, West Indies and Australia. He scored an unbeaten 122 against Sri Lanka and two fifties against Australia and West Indies. He ended the tournament with 336 runs from seven outings, just one behind Australia's Cam Bancroft. He also participated in the Syed Mushtaq Ali Trophy later that season. Unmukt Chand led the India Under-19 cricket team to the U-19 Cricket World Cup victory in 2012. He hit an unbeaten 111 in the final against Australia in Townsville. He had gained a lot of publicity with this as well as being praised by Australian great Ian Chappell.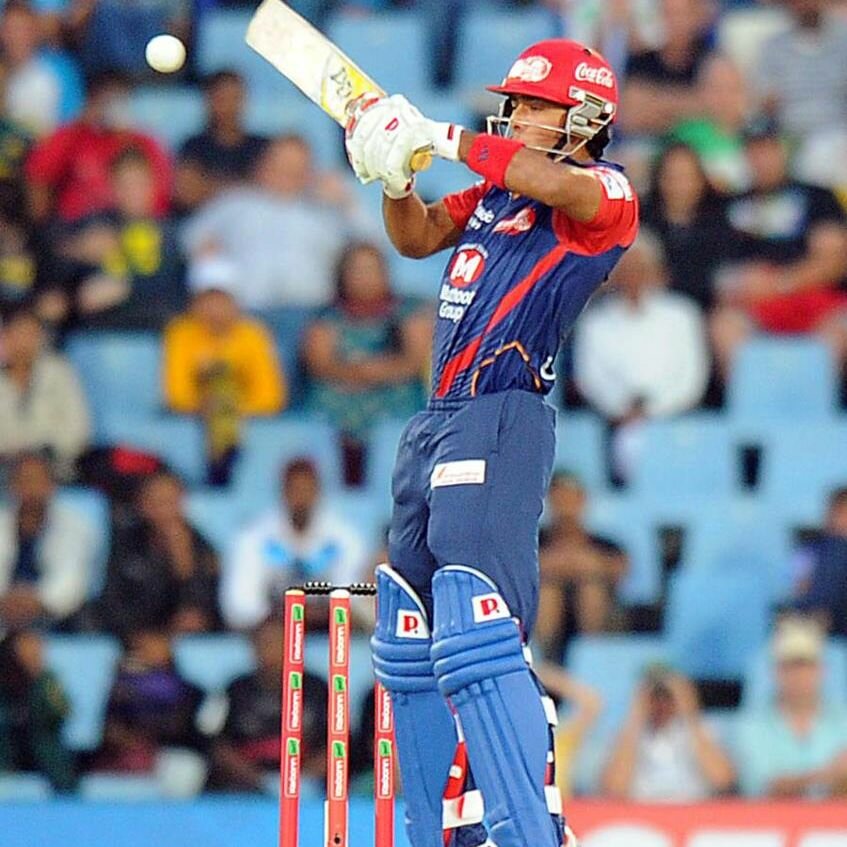 Big-match Player
In April 2012, India U-19 cricket team played a quadrangular series in Australia involving U-19 teams from Australia, England and New Zealand. Batting at 3, Unmukt Chand scored an impressive 94 against England in the semi-final to help India win the match by 63 runs. He followed it up with a blistering century against Australia in the final – an unbeaten 112, which included 9 fours and 6 sixes – to take India to an emphatic 7-wicket victory. India won the tournament under Chand's captaincy, who ended with 281 runs from 5 matches, only six runs short of the tournament's highest run-getter Daniel Bell-Drummond. In June 2012, in the ACC Under-19s Asia Cup, Unmukt Chand rose to the occasion once again with a 116 against Sri Lanka in the semi-final before scoring 121 against Pakistan in the final. He won the Man of the match award in both the games. He was the highest run-getter in the tournament with 286 runs from 3 matches.
On 3 March 2013, Unmukt Chand scored 116 for Delhi in the Vijay Hazare Trophy final against Assam to show his penchant for scoring hundreds in tournament finals. Delhi went on to win the game by 95 runs and the title for the first time.
Syed Mushtaq Ali Trophy 2012-13
The young lad Unmukt Chand grabbed his opportunity even in this competition. He scored 321 runs at an average of 35.66 with a strike rate reaching 140 for Delhi. He was the highest run-scorer. Chand scored two back to back centuries, first against Kerala where he scored 105 off 67 balls, and then against Gujarat, scoring 125 off just 63 deliveries.
Honors and Awards
1. Castrol Junior Cricketer of the Year for 2011-12
2. CEAT Indian youngster of the year 2012
World Cup 2012
Unmukt Chand led the India Under-19 cricket team to the U-19 Cricket World Cup in 2012. Unmukt has impressed one and all with his captaincy skills. On 26 August 2012, Unmukt Chand led the India U-19s to victory in the 2012 ICC Under-19 Cricket World Cup in Australia in Townsville. India defeated Australia in the final to lift the World Cup, with Unmukt Chand scoring a captain's knock of 111* in 130 balls which consisted of 6 sixes and 7 fours. After playing the winning knock Though it was the World Cup final, I wasn't thinking of anything. I was just focused on winning the match for India. I didn't even realise when I reached my fifty or scored a hundred. " With the bat he scored 246 runs in six matches with the help of a century and a half-century. He had gained a lot of publicity with this as well as being praised by Australian great Ian Chappell. Unmukt Chand was sort of the new hero of this cricket-crazy country and very much Delhi's pride, after the U-19 World Cup win that he led his team to. At the age of 19, he was already a household name in India. It also helps that he's cute and stylish. But still he was so down to earth. In his words; "I feel life has been the same. It feels good as you get a lot of accolades. I guess it's really important to stay focused and not let things get on to my head. I have to keep working because there's a lot more to come, it's still a long way to go."
Book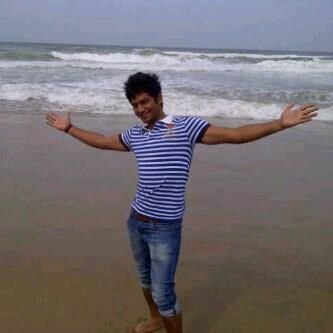 Unmukt Chand has penned down his memories of the U19 WC into a book Sky is the Limit. The book describes his journey from a normal boy practicing on uneven grounds with his peers to becoming captain of the winning India Under-19 cricket team. Rahul Dravid, V.V.S. Laxman and Sanjay Manjrekar have given their forewords in this book. The book chronicles Unmukt's rise as a cricketer of reckoning, right from his childhood days to the World Cup victory and how he came to represent his country, lead his team to victory complete with a captain's match-winning knock and bring home the coveted trophy. The victory was India U-19 team's first World Cup win outside Asia.
Diary Comments
5 August, 2009
"Winning or losing does not matter. Without the losers, there are no winners. But we should know how to win graciously and how to lose with dignity."
7 August, 2009
"I have to make it to the Ranji Trophy squad before I turn 17."
These innocuous diary notes, written by a 16-year-old cricket player, Unmukt Chand portray a wisdom and determination that turn aspirations into success. The book is born out of a large collection of diary notes, collated and recollected, ever since he started writing diaries as a little schoolboy. Along with diary notes, Unmukt wrote book reviews and essays in Hindi and English, on topics his father would give him. The diary writing habit won appreciation from none other than the renowned cricketer Bishan Singh Bedi, during Bedi's cricket camp in Dharamshala: "V. Good. Keep it up. Your written expression will help you with your cricket learning. Make diary writing a habit," wrote Bishan Singh Bedi, under Unmukt's notes during the camp on 31 May, 2005. Unmukt was only 12 then.
Carving out a consistent progress towards higher milestones, Unmukt received hands-on training under India's established coaches at the elite National Cricket Academy, Bangalore. "In a month at the NCA, I would have tried ten to twelve methods to tweak my batting, and it helped," Unmukt writes in the book.
The book's chronicles of the World Cup are interestingly less about him and more about his teammates and his support staff, and all the qualities each of these members have. "I spent so much time with my team that by the time we won the championship, I knew everyone inside out. And I want you to know all of them too, as they all played equally important roles in making us champions," writes Unmukt.
Through the high-pressure matches of the tournament, Unmukt's diary notes did not cease, recording each match and identifying each of the 15 players' strengths, qualities and areas of improvement, praising them and acknowledging their roles and thus displaying maturity and vision that befits an alert and intelligent captain. "Once we won that match (against Pakistan) I had no doubt: we were going to win the World Cup," writes the Under-19 team captain.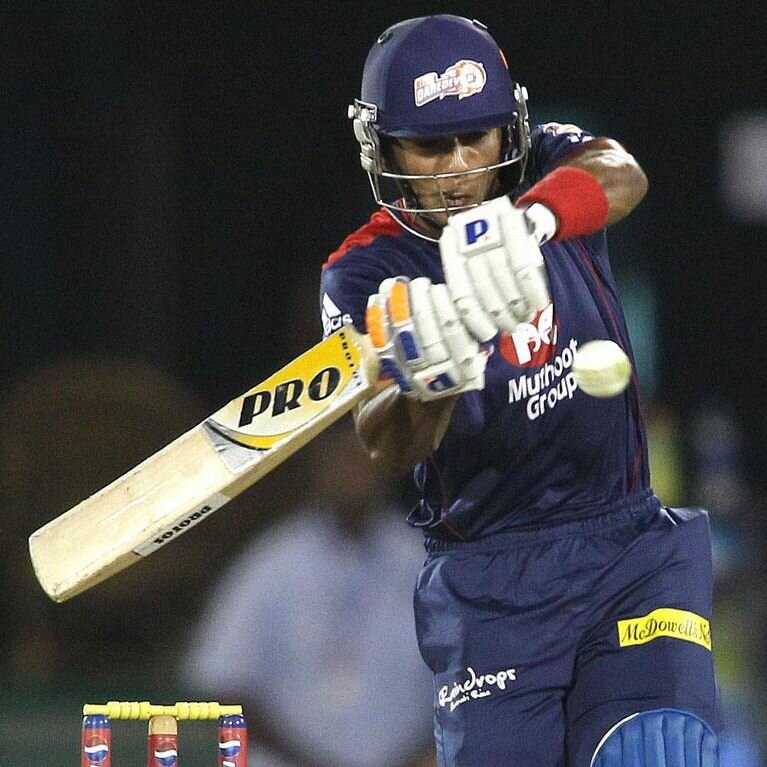 Amidst his life story, cricketing axioms and words remembered from the wise, there are charmingly unguarded chunks of Chand's diary entries during the World Cup. "I really don't know why I take more pressure in such matches…" he says about throwing his wicket away against Papua New Guinea. "I could do nothing but sulk in the dressing room and clap at the sight of my share going to others… I may sound like a selfish jerk but you can go to any batsman and ask him if I am wrong or right in carrying such an attitude."
By February this year, he had submitted the first draft to his publishers, Penguin Books India. During the West Indian cricket legend Sir Vivian Richards' visit to Delhi, Unmukt gave him the manuscript with a request for a Foreword. And Viv Richards readily agreed; "When I first saw Unmukt Chand in the Under-19 World Cup, it was in Australia and I was immediately impressed with his mannerism at the crease. It was then that I recognized that at such an early age, he looked the part, and right away I took a liking to him as a batsman. India won that World Cup, so it is my belief if he continues to demonstrate the toughness and good form he has displayed at such an early age, it can only result in good things for Indian cricket's future," wrote Viv Richards in the Foreword.
"The thought of writing this book and sharing your journey from childhood to the hour of your World Cup triumph shows what a mature individual you are," wrote VVS Laxman in a special note for the book.
Written in a style that is simple, engaging and inspiring, the book comes across as an objective and spontaneous account from a young, passionate cricketer who dreams big and works hard towards achieving those goals. "It is a significant journey, though hopefully not my only one," he writes. And we believe there are more to follow!
So, now who is Unmukt Chand?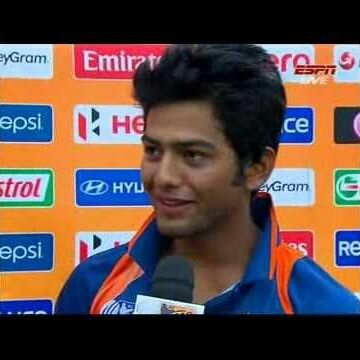 Everything you need to know about this cute 21-year-old:
From: Mayur Vihar, Ph-I, Delhi
School: Modern, Barakhamba
College: St Stephens
Other sports: National level swimmer, and Plays other sports as well like pool, TT.
Favourite tennis player: Roger Federer
Hobbies: Reading
Favourite author: Ed Smith
Music: All the new English and Hindi songs.
Favourite actor, actress: "All actors and actresses are good, but SRK gets an edge. All actresses are hot, but Anushka and Chitrangda are good. Chitrangda's voice is superb."
His father gave me an advice. He has been maintaining a diary from childhood and He notes every event of his daily life, and not just cricket.

If he was not a cricketer, He would have been IITian. 

He appreciates the attention that he gets from female followings, but he knows it's important to keep his feet grounded.

He always dreamt of seeing himself playing for Team India at the international level , but it's a long way to go and he wants to concentrate on his IPL matches right now. He wants to focus on that rather than thinking of playing international cricket in the future. He wants to complete his degree because for him personally, education is important.
Unmukt Chand Inspirational Quotes
1. "Cricket is a game. You can't forecast anyone's future. You can't predict who is going to shine. Right now, I shouldn't be thinking that too far and also predicting about my future. It's still long way to go for me."
2. "Academics are definitely important for a sportsperson. With academics, a sportsman develops a perspective. One gets an outlook towards life and mind becomes sharper. There is a complete change in your personality."
3 "An inspirational message that is to have a vision in life, keep working towards it. Keep working hard, be patient and things will fall in place automatically. Have faith in yourself and enjoy whatever you're doing."
Author : Gunjan Kumari - A 21 years old girl, Electronics & Communication Engineer, who has always been an avid cinema buff, voracious reader and an amateur shutterbug, Die Hard Fan of Unmukt Chand not because he is celebrity, because he is suave, talented and oozing with confidence. And yet, he's different. In an SMS world, he pens his thoughts in a diary.
Thanks to Gunjan from all the team at Eduzine Global for this fabulous article about a truly incredible young Indian cricketer. Very best wishes from our team to Unmukt for a long and successful cricketing career!
« Back to all articles
Date: 19-05-2014
Author: Gunjan Kumari

Comments
---
Leave a comment
All fields are required, to leave a comment.