Han Tianyu's Silver Surprise
Date: 12-02-2014
Author: Robert Summerscales
Source: Sportsmole
Chinese Teenager Surprised By Speed Skating Silver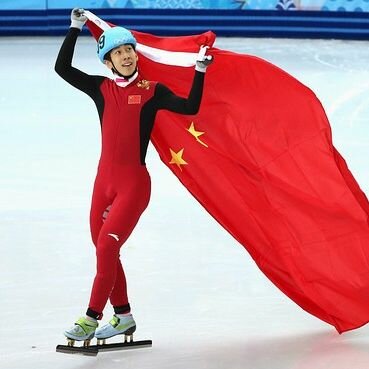 Chinese teenager Han Tianyu has expressed his shock at picking up a silver medal at the Winter Olympics in Sochi. The 17-year-old achieved the feat by finishing second in Monday's short track speed skating men's 1500m final, which was won by Canada's Charles Hamelin.
"Since it's my first Olympic Winter Games, I'm a little bit nervous and didn't think very much," Han told reporters.
"I had never thought I could make it to the finals, let alone stand on the podium. I took every round as my final, and tried my best to compete."
Han's triumph catapulted China up to joint-15th place on the medals table.
« Back to all articles
Date: 12-02-2014
Author: Robert Summerscales
Source: Sportsmole
Comments
---
Leave a comment
All fields are required, to leave a comment.