Speed Skating Anna's Big Day
Date: 19-02-2014
Author: Frddie Cooper
Source: IOC
Reaching 5K Speed Final Is A Major Achievement For Anna
Russian, Anna Chernova at just 21 years of age is the youngest competitor in the womens 5,000m speed skating finals taking place later today (Wednesday 19 February 2014) in Sochi. However, Anna is delighted to have qualified for the Olympic Games, let alone appear in the finals, with the outside prospect of a medal. Anna had struggled in the months leading up to Sochi with health and injury, but her determination has taken her a very long way.
Anna says "I had some health problems, but my personal coach supported me a lot and calmed me down at difficult moments. I was afraid that the season would be a failure, but in the end it went well."
Eduzine Global wishes young Anna and her fellow competitors all the very best for the womens 5k finals.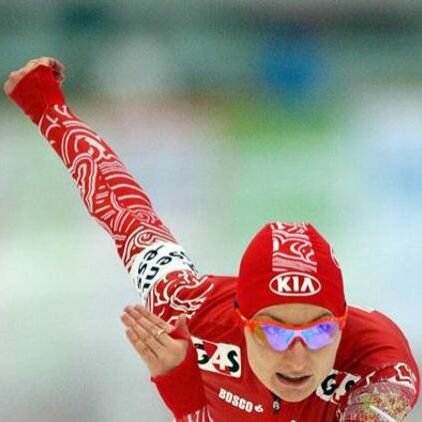 Anna's Fact File
Gender: Female

Nationality: Russian

Birthday: 7 September 1992

Age: 21

Height: 1.68 m (5' 6'')

Weight: 57 kg / 126 lbs

Place of Birth: KALUGA, Russia

Place of Residence: KALUGA, Russia

Hobbies: Reading books

Education: Social Work Studies - Kaluga State University, Russia

Languages Spoken: Russian

Occupation: Athlete

Family: Partner - Maksim Yurakov

Coach: Sergey Vasilyev [personal], RUS, from 2006; Maurizio Marchetto [national],

Ambition: To win an Olympic medal

Sporting Hero:

Czech speed skater Martina Sablikova
Additional Information
Anna took up the sport of speed skating in 2003 in Kaluga, Russia. She tried skating with her classmates at the local ice rink, liked it and decided to start the sport competitively.
Anna's Most memorable sporting achievement
Winning silver in the 5000m at the 2013 Russian Single Distance Championships in December 2013, and qualifying for the 2014 Olympic Winter Games.
Awards
Anna holds the prestigious title of 'Master of Sport of International Class' in Russia.
« Back to all articles
Date: 19-02-2014
Author: Frddie Cooper
Source: IOC
Comments
---
Leave a comment
All fields are required, to leave a comment.