In Pictures
Images associated with headlines, articles, blogs and other content on our site will be displayed within our picture galleries.
Featured galleries:
Beautiful York City
Photos provided by: Gareth Jones
Photography of York, England Images of the beautiful City of York, England where, nearby in Tadcaster, a celebration of the life of Adam Bojelian (Eduzine Global Young Ambassador and Poetry Editor) took place on 11 April 2015. 
19-04-2015

|

Sport & Leisure

|

Gallery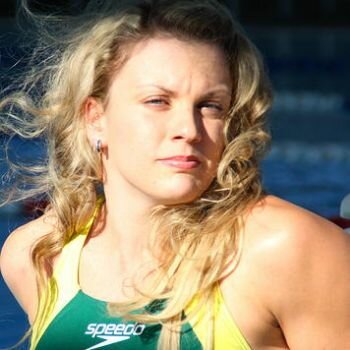 Jacqueline Freney
Photos provided by: Jacqueline Freney
Young Australian 2014 Jacqueline Freney  Jacqueline is an incredible young achiever, having had huge success as a paralympic swimmer, paralympian of the year and this year as Young Australian of the Year. As her incredible year continues, we have showcased Jacqueline in our gallery, as she is an awesome inspiration to all young people, both disabled and able-bodied alike.
25-10-2014

|

Sport & Leisure

|

Gallery
Latest galleries
» 

Yuna Kim Gallery

» 

Beautiful York City

» 

Jacqueline Freney

» 

Snow Fun Season

» 

Madison's Fishflops® Gallery

» 

Northstars Gallery

» 

Ice Queens

» 

Isabella Rose Taylor's Spring 2015 Collection

» 

Pedro's Spring 2014 Collection
Most Popular galleries
» 

Will Nicholls Wildlife Photography

» 

Isabella Rose Taylor's Spring 2015 Collection

» 

Sochi 2014 Snow Gallery

» 

Lil Cupcake Girls

» 

Beautiful York City

» 

NaturaNinos Of Peru

» 

Bellamy Colin Beverley Photography
Full gallery list:
Yuna Kim Gallery

Yuna Kim 01-02-2014

|

3 Comments


Beautiful York City

Gareth Jones

19-04-2015




Jacqueline Freney

Jacqueline Freney

25-10-2014




Snow Fun Season

Eduzine Global

19-12-2014




Madison's Fishflops® Gallery

Madison Nicole Robinson

14-12-2014




Northstars Gallery

Belfast Northstars

16-01-2014




Ice Queens

IOC

28-02-2014




Isabella Rose Taylor's Spring 2015 Collection

Isabella Rose Taylor

17-10-2014




Pedro's Spring 2014 Collection

Pedro Lourenco

08-02-2014




Sochi 2014 Snow Gallery

IOC

01-02-2014




Arianne Gallery

Arianne Jones

28-01-2014



Please send your images to [email protected]