Kelly's Global Success
Date: 29-04-2014
Author: Freddie Cooper

Kelebogile Simula - World At School, Global Youth Ambassador
At just 24 years old, Kelebogile Simula is making a huge difference to our world through her attaining the role of Global Youth Ambassador for the 'A World At School' organisation. She has been awarded this honour because of her outstanding leadership accomplishments and will be representing her native Botswana and the World, to ensure that each and every child gets access to quality education regardless of their social status, background and religion.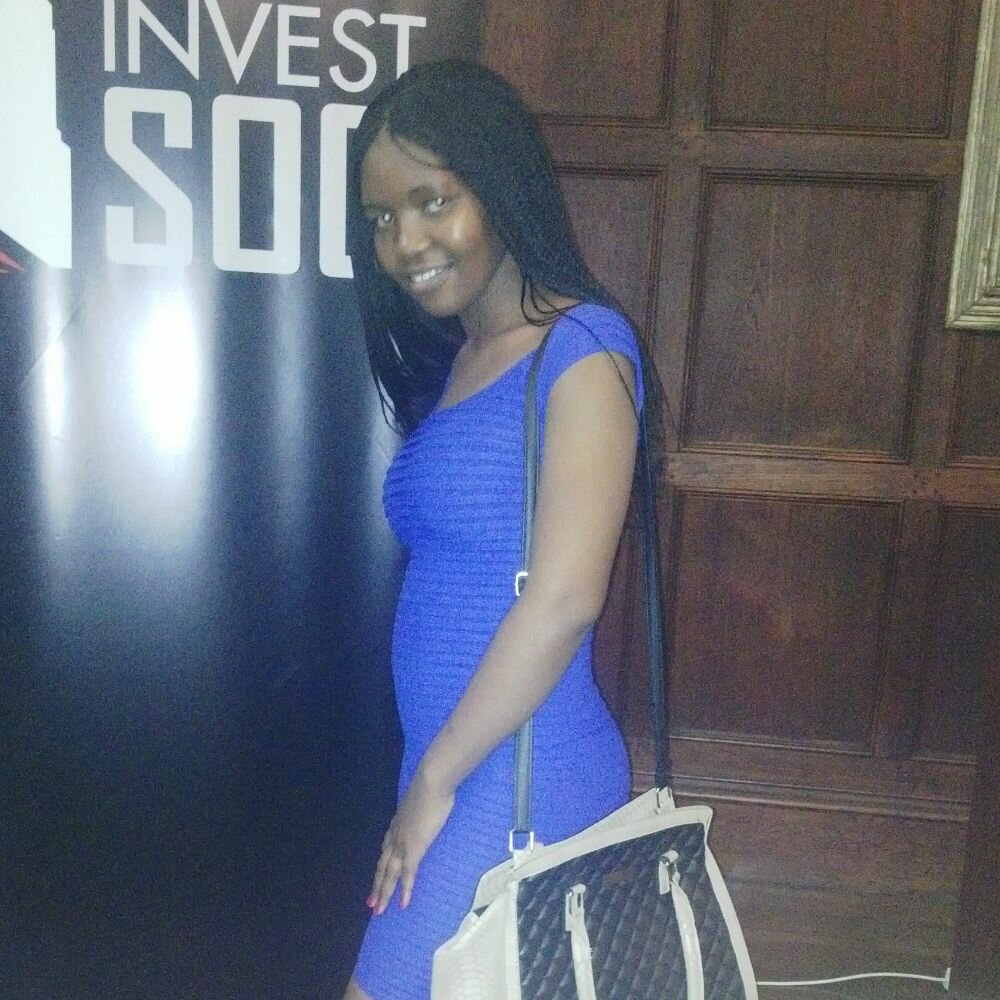 However, this is not the only superb accomplishment Ms Simula has achieved. She has also been awarded the 2014 W.K Kellogg Southern African Scholarship to further her studies at the University of Cape Town, South Africa. She has earned Bachelor's degree in Social Work at the University of Botswana and was selected as 2013 Young Leader Ambassador by Young Leaders Organisation. Kelly has also served as an internship officer at the Careers and Counseling and Health and Wellness Department at the University of Botswana. She has been involved in the Gamodubu charitable project which was aimed at extending a helping hand to disadvantaged children in Gamodubu. 
Kelebogile told Eduzine "I am passionate about education, youth leadership and volunteerism and I am privileged to receive the honour to be a Global Youth Ambassador for the World at School organization". Kelly added "My hobbies are travelling to explore the world, going out with friends and spending time with family. I also enjoy watching movies by Tyler Perry and Steve Harvey. What drives me? For me it's passion, hardwork, perseverance and focus. There are 3 people who inspire me on leadership and success namely : Robin Sharma , Napoleon Hill, and Dr Miles Munroe. I am very passionate about Education. This passion mainly stems from the fact that I come from humble beginnings, and I know what it means to have a desire to pursue education and not have the means. I want to advocate for the education of children and young people from these backgrounds".
Volunteer Work
"I uphold the spirit of volunteerism. I am currently a member of Young Women Professionals Society at the University of Cape Town, which aimed  at building young women leaders and exposing them to different opportunities. I am also a member of United Nations Association South Africa,  University of Cape Town Chapter".
WHAT I STAND FOR AS A GLOBAL YOUTH AMBASSADOR
'A World at School' Youth Ambassadors are young leaders with the interest, passion and dedication to be part of the global education solution. Kelebogile explained, to Eduzine Global, her role and what it means for her. "Education is important because it equips one with necessary tools for success. It has the ability to change one's future, and with education one can achieve things that seemed impossible. As a global youth ambassador I am here to speak and advocate for children and young people to be kept in school so they can use the skills and knowledge to improve their lives and realize their full potential. I stand as a living example of what education has done to transform my life".
What do A World at School Youth Ambassadors do?
Mobilise and organise other young people to stand up for education
Make their voices heard in their communities by organising events, participating in
campaigns, writing letters to the editor, running petition drives and taking part in other
campaign activities.
Make their voices heard globally by writing blogs and news stories and sharing
photographs and videos from events and projects for the global A World at School
website and social media channels (which reach 50,000 to 100,000 people each week!).
Organise local/national education advocacy-related events and campaigns with their
organisations and schools and/or in partnership with other A World at School Youth
Ambassadors.
Join global campaign efforts.
When possible, organise a coalition of like-minded youth groups for education.
Engage with their local stakeholders to achieve better results for education in their
countries and communities -- in the policy, budget and other related processes.
What do A World at School Youth Ambassadors receive?
The Global Youth Ambassadors receive the support needed to mobilise others for action. This
will include:
Access to global campaigning tool kits with information and assets needed to run events
and mobilisation campaigns in your community and online.
Access to private social networking groups to speak with like-minded young people from
all over the globe to share best practices, challenges and ideas.
Invitations to participate in online forums and discussions with young people, including
monthly A World at School hosted Google+ Hangouts.
Opportunity to be featured on the A World at School website.
Opportunity to be considered for participation at international conferences, seminars and
other events.
Access to our campaign email list that will keep you updated with the latest information
and news, resources, research and policy documents.
Mentoring and other support from A World at School Youth Team and partners.
Kelebogile Simula is without doubt a remarkable young woman. Her enormous achievements at such a young age are truly admirable. Her passion and enthusiasm for education and supporting those from disadvantaged backgrounds will surely provide her with the foundations for a highly successful future in her chosen field. Best wishes and huge congratulations Kelly, from the team at Eduzine Global!


For more information about 'A World At School' and their fantastic work, visit the website at www.aworldatschool.org
« Back to all articles
Date: 29-04-2014
Author: Freddie Cooper

Comments
---
Leave a comment
All fields are required, to leave a comment.