B1G1 - Business For Good
Date: 11-02-2014
Author: Paul Dunn
Source: B1G1
A Simple Idea - Sharing The Joy Of Giving
Eduzine Global is a Buy 1, Give 1, lifetime partner. This means that Eduzine Global is part of an international business giving organisation that is genuinely changing the world every day. Not only are we the home of positive media; not only do we inspire, promote, support, empower, showcase and celebrate young achievers across the globe ... we also give regularly and significantly to projects across the globe, which are alleviating poverty, improving children's lives and positively changing communities for good ... for One Better World!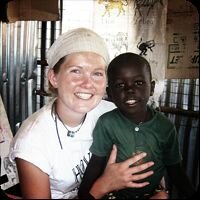 The World of Buy 1, Give 1
Every second, every day and in every way...Imagining a new world B1G1 (Buy1GIVE1) was founded in 2007 when a group of business owners realised it was too difficult to give back effectively while running their own businesses. We believed that if giving was made simple, easy and truly impactful, every business would want to give and make a difference. And we imagined a new world:
Imagine if every time you had a meal, a hungry child received a meal… or imagine if every time you had a cup of coffee, someone received access to life-saving water... or imagine if every time you bought a book, a tree got planted... Today, B1G1 is headquartered in Singapore, working with nearly 1,000 businesses from more than 20 countries. Our BUSINESS FOR GOOD members have created over 30 million micro-giving impacts.
Core Purpose
To create a world that's full of giving by unleashing the power of small. The power of small While we celebrate every milestone of giving, we also celebrate whenever a new business who really 'gets' our mission joins the B1G1 community and gets into the giving habit. We love connecting with new inspirational businesses! We do what we do because we believe that those small businesses, small everyday transactions and small individuals − every business owner, employee, customer and beneficiary impacted by the business giving − can change our world when we come together through the sense of giving and caring. With B1G1, giving doesn't have to be a result of success − it can be a special part of your ongoing business journey. B1G1 gives you and your business the power to change lives.
Why Give? - The Joy of Giving
Imagining a new worldBusinesses (or people) shouldn't be forced to give because of guilt or pity. The term 'Corporate Social Responsibility' (CSR) doesn't sound personal to most of us. Business owners naturally want to give because giving truly creates joy. We are all human.
Here's the reality: when people give in B1G1, they reinforce their purpose. Your business shares the inspiration with your team members, suppliers, clients and customers; you give hope and joy to someone else from across the world! Giving puts the 'WHY' back into your business and gives everybody in your team a common cause, a reason to come to work every day to bring our business to even greater heights. Your 'WHY' is the key to creating a great business in what many refer to as this new age of connection'.
Join The Organisation That Is Changing The World
To find out much more about the great organisation that is B1G1, visit www.b1g1.com and join up today. No matter how small or large your business, you can have a massive positive impact through the power of small. Quote 'Eduzine4Reel' when you join and get even greater benefits for your chosen projects and business promotion opportunities for your business!
Join Today at: www.b1g1.com
« Back to all articles
Date: 11-02-2014
Author: Paul Dunn
Source: B1G1
Comments
---
Leave a comment
All fields are required, to leave a comment.