In Film
Our Film section is the home of our own videos as well as links to your videos of young musicians, filmmakers, thespians, reporters, future sporting greats and any other positive video of young achievers.
Featured videos:
Maxwell's Catching Joy!
Promoting Acts OF Kindness Maxwell Surprenant, at just 11 years old, is the Co-Founder and Creative Director of Catching Joy Inc, a non-profit that promotes acts of kindness and volunteerism, beginning with young children and their families. He won an "Honorable Mention" at the 2015 White House Film Festival, where the theme was "The Impact of Giving Back," and he was honored to meet President ...
13-08-2015

|

Society & Enterprise

|

Featured Article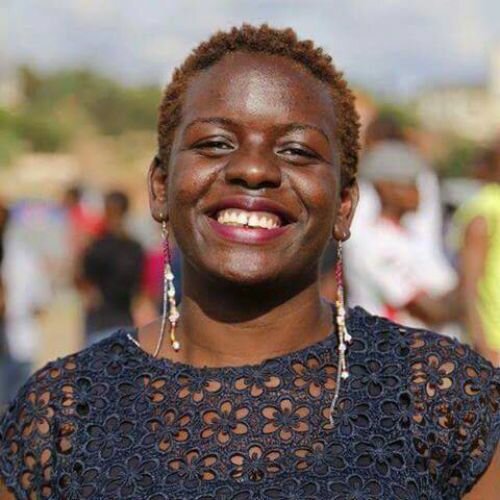 Is Depression Un-African, Mildred?
Mildred Apenyo Dispels The Depressing Myth Mildred Apenyo is a writer and human rights activist with a passion for the safety and wellness of Africa's women. In 2014 she started FitcliqueAfrica (formerly known as Fitclique256), a social enterprise that opens exclusively women's gyms, organizes wellness events and creates personal safety curricula for girls and women.  In this t...
30-07-2015

|

Society & Enterprise

|

Featured Article
Latest videos
» 

Generation of Generosity

» 

Simone Bernstein - Inspirational Social Entrepreneur

» 

Mustafa Talks Facts On Islamic Culture

» 

Maxwell's Catching Joy!

» 

Educating Young Gambia

» 

Ivory Coast Teenager's Farming Co-Operative

» 

Sam Berns - Happy Living

» 

Ludwick's Bath Without Water
Most Popular videos
» 

They Told Her

» 

Happy Dream Achievers

» 

Brilliant Young Canadian Violin Starlet - Leslie Ashworth

» 

The Boy Band Project

» 

Max' s Masterpiece

» 

Ali Isabella 'Remind My Heart'

» 

Jhong's Awesome Air Supply

» 

Warrior Poet - Josh Lisiuk

» 

Filipa Carmo Da Silva
Full videos list:
Generation of Generosity

One Year Road Trip Follow the wonderful Webb family as they crisscross the United States of Ameri...

24-08-2015

|

Society & Enterprise

|

Article


Simone Bernstein - Inspirational Social Entrepreneur

A short, but powerful video from the incredible Simone Bernstein, who is taking huge steps to cha...

14-05-2014

|

Society & Enterprise

|

Article


Mustafa Talks Facts On Islamic Culture

Do You Really Know What Islam Stands For? Mustafa Syed is a sophomore at Skyline High School. Hav...

20-08-2015

|

Society & Enterprise

|

Article


Maxwell's Catching Joy!

Promoting Acts OF Kindness Maxwell Surprenant, at just 11 years old, is the Co-Founder and Creati...

13-08-2015

|

Society & Enterprise

|

Article


Is Depression Un-African, Mildred?

Mildred Apenyo Dispels The Depressing Myth Mildred Apenyo is a writer and human rights activist w...

30-07-2015

|

Society & Enterprise

|

Article


Khadija - A Girl Born In The Wrong Place!

Khadija Gbla Is Determined To End FGM Abuse Of Young Girls  Khadija Gbla was born in Sierra ...

30-07-2015

|

Society & Enterprise

|

Article


Educating Young Gambia

The A.V.I Foundation School, Brufut The school has over 200 children, 3-7 years old. As well as r...

06-07-2015

|

Society & Enterprise

|

Article


Ivory Coast Teenager's Farming Co-Operative

2014 Anzisha Fellow Gabriel Kombassere runs a farming cooperative in the Ivory Coast. Gabrie...

27-10-2014

|

Society & Enterprise

|

Article


Sam Berns - Happy Living

In Tribute To Sam Berns  - who sadly passed away this week.  Be inspired, uplifted and ...

13/12/2013

|

Society & Enterprise

|

Article


Ludwick's Bath Without Water

If you had to walk a mile for a jug of water every day, as millions of people do, it's unlikely y...

29-11-2014

|

Society & Enterprise

|

Article


Value Your Individuality

The Validation Project "Your identity should be a celebration not a confession." This is the inc...

29-11-2014

|

Society & Enterprise

|

Article


Lulu's LemonAID Warriors

LA Teens Walking Tall For Africa The totally amazing Lulu Cerone and some of her LemonAID Warrior...

29-11-2014

|

Society & Enterprise

|

Article


Teen Prodigy Nick D'Aloisio On New News App

The British teenager Nick D'Aloisio made headlines last year when he sold his company to the inte...

18/12/2013

|

Society & Enterprise

|

Article


Inspirational Teen Hero Caitlin

"My Teen Rock" Fifteen year old Caitlin from Preston, England is a young carer who in the face of...

14-11-2014

|

Society & Enterprise

|

Article


Jake Bernstein Speaks Volumes For Autism

A video from 2011 which still conveys the message about Jake Bernstein's awesome work for Autism ...

28-10-2014

|

Society & Enterprise

|

Article


Joshua - Disney's Citizen Kid

Citizen Kid Joshua founded Joshua's Heart Foundation, which has distributed over 400,000 lb...

03-09-2014

|

Society & Enterprise

|

Article


The Power of Small

A chance encounter as the B1G1 study tour of Cambodia was in full swing.

29-01-2014

|

Society & Enterprise

|

Article

Please tell us about your great videos by emailing [email protected]