Stacey Ferreira - My Social Cloud
Date: 20-05-2014
Author: Ben Wolff
Source: The AAT Project
The AAT Project : EXCLUSIVE INTERVIEW WITH STACEY FERREIRA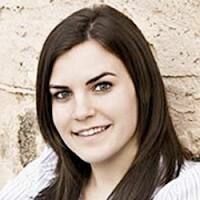 Amazing Young American Entrepreneur
Cofounder of MySocialCloud.com (Online bookmark vault and password manager used for password storage and protection)

Cofounder of AdMoar (online market place for people to traditionally buy and sell ad space) 

2 Billion under 20 (Book deal pending)
Q: How did you first come up with the idea for MySocialCloud?
A: "My brother and I came up with the idea when my brother was in his 2nd year of college and I was a senior in high school. Our inspiration for MySocialCloud came to us when my brother's laptop unexpectedly crashed. In the process of restoring the laptop—my brother kept an excel spreadsheet with all his passwords—we thought, 'Wouldn't it be great if there was a service online that kept track of all the passwords?' MySocialCloud started through a need for a solution to a very common problem."
Q: How did Richard Branson come into your life?
A: "My brother and I always looked up to him because he's such a successful entrepreneur. One day, when MySocialCloud was just getting started, I saw a tweet from him about an event he was having and sent him an email, hoping to attend. His company got back to me that night and told us if we each donated $2,000 to Mr. Branson's favorite charity they would assure us a seat in front of him to pitch our idea. Knowing we didn't have that kind of money, we approached our parents and they loaned us the money under the condition it be paid back within 3 months. We believed in our project so much that we agreed to the terms and, before we knew it, were on a plane to Miami to pitch our idea. Seeing the smile on Mr. Branson's face at the end of our pitch was enough to tell us MySocialCloud would soon become a reality. Shortly thereafter, Mr. Branson wrote us a check and MySocialCloud was born."
Q: When did you realize you wanted to be an entrepreneur?
A: "Growing up, I wanted to be in the music industry, which I still have a soft spot for it. I really didn't know what 'entrepreneur' meant, but when my brother and I started MySocialCloud, I came across the word, looked it up, and realized that I was one! Right now I'm much more interested in entrepreneurship and how technology can change the world; but who knows, maybe someday I'll do something in the music industry."
Q: What would you say is the best feature of MySocialCloud?
A: "The Coolest feature of MySocialCloud is the Browser Extension for chrome: a tool that allows you to log into all your sites at once simply by downloading an extension for chrome."
Q: What areas of MySocialCloud are you involved with at the moment?
A: "Last year, MySocialCloud was acquired by a company called Reputation.com. After this, I worked at Reputation.com for six months in product marketing but have now moved on."
Q: What are you working on now?
A: "The new company I've co-founded with two other people is called AdMoar, which is my big focus at the moment! This company is an online market place for people to traditionally buy and sell ad space. I'm also finalizing a book deal for 2 Billion Under 20."
Q. Tell us a little bit about 2 Billion under 20, (a community of young inspirational people like yourself connecting with and supporting one another)
A: "One of the biggest problems I ran into while creating MySocialCloud, was not being able to find a community of people my age already on the path to achieving their goals. For 2 Billion under 20, kids who want to be a part of a community contact us and we keep them updated and connected through a Facebook Group. We host meetings and events to help these kids build their networks. Our next event for 2 Billion under 20 is in a couple of weeks. About 15-20 kids are going to take a trip to Target stores in the city and Target Innovation Labs with us. This will help expose everyone involved to different worlds and open doors to possible careers."
Q: Do you have any specific goals you hope to achieve in 2014?
A: "I wish to have 2 Billion under 20 and AdMoar up and running. One of my goals is to bring more people into both projects."
Q: Is there anything you'd like to convey to these upcoming amazing teens?
A: "Find what you're passionate about and follow that dream…don't let anything get in the way!"
Huge thanks to The AAT Project for this interview with Stacey, a truly inspirational and amazing young woman. Congratulations to Stacey on your incredible success, from the team at Eduzine Global!
« Back to all articles
Date: 20-05-2014
Author: Ben Wolff
Source: The AAT Project
Comments
---
Leave a comment
All fields are required, to leave a comment.