Will's Inspirational FROGs Blog
Date: 17-07-2015
Author: Will Lourcey

Friends Reaching Our Goals
Miami's biggest heart and Eduzine Global Young Ambassador, Joshua Williams, brought to our attention, the amazing work being done by a boy from Fort Worth, Texas, USA ... Will Lourcey and his wonderful Friends Reaching Our Goals (FROGs) organisation. Will says:
"I was inspired to start Friends Reaching Our Goals, Inc. or "FROGs" when I was 7 years old. I saw something one night on the way home from my baseball game that would change the way I viewed the world. I saw a man standing on a street corner holding a sign that read: NEED A MEAL. I asked my parents what it meant. They told me there are people in my community and all around the world who do not have enough food to eat. It made me very sad inside, and I knew I needed to do something about.
I decided to 'Be a doer...Not a watcher'. Even though I was a little kid, I knew I could do something to make a difference. I saw a need, made a plan, gathered friends and set out to change the world!
FROGs was formed. It's a kid run organization whose purpose is to inspire and mobilize youth to make positive change. Our goal is to get youth involved with community service and volunteerism showing them that giving back is fun! We fight hunger in our community with the goal of ending hunger in our community and across the globe! Our motto is: Having Fun while Helping Others. That's exactly what we do.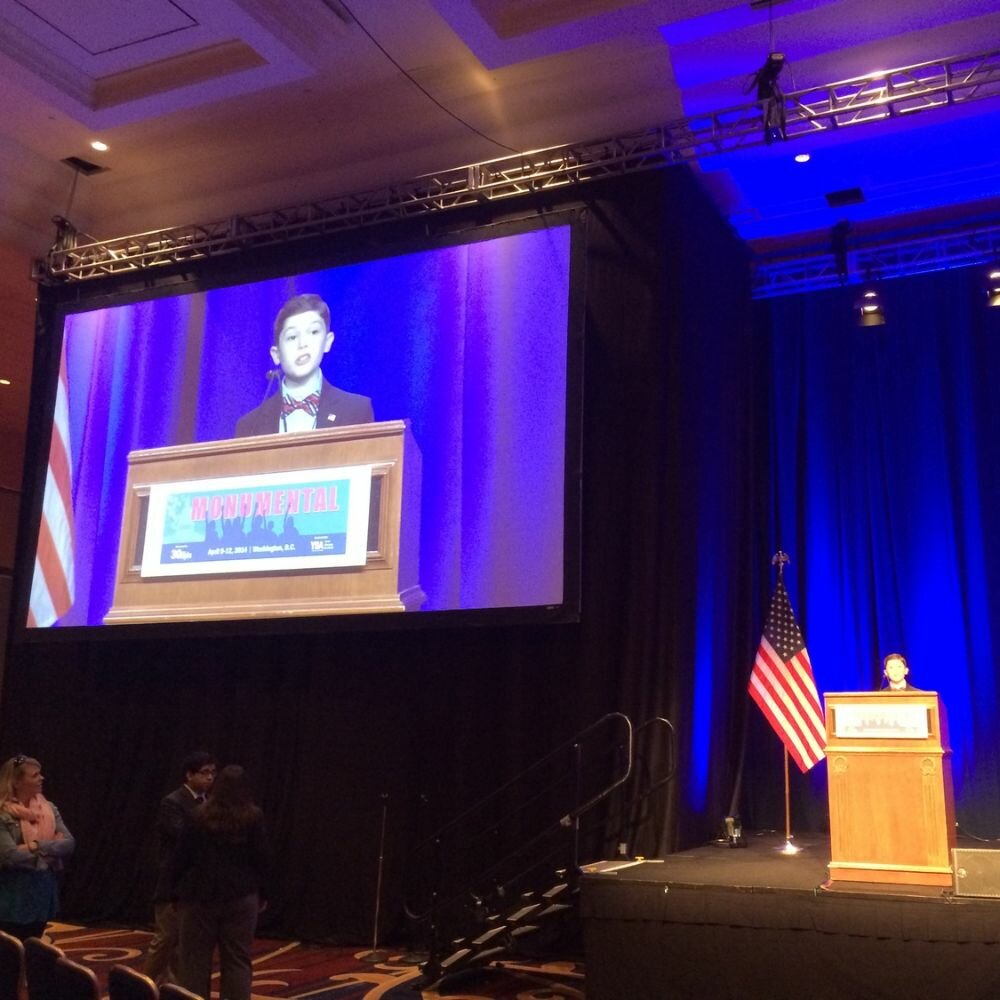 My group has provided over 175,000 meals for the hungry through the Tarrant Area Food Bank, helped pack 50,000 backpacks with food for hungry children through Backpacks for Kids program, and helped serve over 10,000 families through the Mobile Food Pantry. It's my hope that my story and my group will inspire other youth to 'Be doers' and show kids everywhere that little kids can make big differences.
Always remember: No matter how tall or small you are...YOU can make a big difference!"
Will Lourcey
For more information or to make donations, visit FROGs website or contact Will at [email protected]
Also check out our FROGs Gallery
Congratulations Will on your incredible list of achievements and your enthusiasm and compassion for others, from all at Eduzine Global. Keep up the amazing work!
« Back to all blogs
Date: 17-07-2015
Author: Will Lourcey

Comments
---
Leave a comment
All fields are required, to leave a comment.