In Film
Our Film section is the home of our own videos as well as links to your videos of young musicians, filmmakers, thespians, reporters, future sporting greats and any other positive video of young achievers.
Featured videos: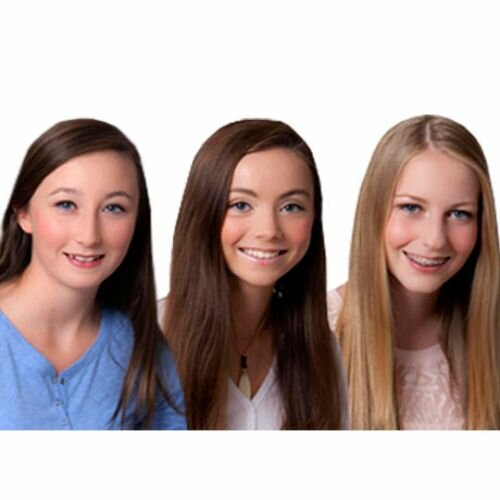 Irish Girls' Technology Excitement
Ireland's Prize Winning Young Science & Technology Girls Ciara Judge, Emer Hickey and Sophie Healy-Thow present feedback from the young peoples session at EXCITED 2014, where children were engaged in discussion about digital learning in the classroom. Ciara, Émer and Sophie won the BT Young Scientist and Technology Exhibition in January 2013, with their project titled 'A Statistical ...
29-09-2013

|

Science & Nature

|

Featured Article
The Ultimate Universe Size Comparison!
Sebastian's Star Quality 8 year old Sebastian Carrington, "The MueScientist" will be featured next week at EduzineGlobal.com Sebastian, amongst many other talents, spends time constructing presentations about the Universe which he converts to movies, such as 'The Ultimate Universe Size Comparison'. Enjoy this amazing film and look out for our feature on Sebastian on Monday.
16-01-2015

|

Science & Nature

|

Featured Article
Latest videos
» 

Mihir's Next Gen First Responders

» 

Shannon Has It Covered!

» 

Little Africa

» 

The Ultimate Universe Size Comparison!

» 

Solio Rhinos Named

» 

Bigger Isn't Necessarily Better!

» 

Predators Paradise

» 

Fossil Fuel Free World
Most Popular videos
» 

Jackie Xerri Through The Lens

» 

Saidia Trailer

» 

Simone Bernstein - Inspirational Social Entrepreneur

» 

Kay's Wonderful Lies

» 

Ramzi's Stylish New Harari Music

» 

Sweetest Sounding Sisters

» 

Wicked Teenstar Triumph For Rachel Ann!

» 

I Think You Should Act Your Age
Full videos list:
Sajni's STEM All Stars

Star Teen Empowering Girls Via STEM Since her childhood Sajni Vederey has been noticing gender st...

21-09-2015

|

Science & Nature

|

Article


Mihir's Next Gen First Responders

TEDxTeen's Robotic Achievement Mihir Garimella is a student at Fox Chapel Area High School in Pit...

29-08-2015

|

Science & Nature

|

Article


Shannon Has It Covered!

America's Amazing Teens - Shannon Sullivan Shannon Sullivan is currently a senior at Columbia Uni...

04-08-2015

|

Science & Nature

|

Article


Little Africa

Daily life of Mankind is filled with ups and down, little African actors show this from their own...

06-06-2015

|

Science & Nature

|

Article


The Ultimate Universe Size Comparison!

Sebastian's Star Quality 8 year old Sebastian Carrington, "The MueScientist" will be featured nex...

16-01-2015

|

Science & Nature

|

Article


Solio Rhinos Named

Two young Rhinos at the Solio Wildlife Conservancy were named last week by 'Rhino Watch' pupils f...

12-06-2014

|

Science & Nature

|

Article


Bigger Isn't Necessarily Better!

Stephanie's Sparkling Science Speech Stephanie Spear is a Junior at Kaiser High School located in...

09-01-2015

|

Science & Nature

|

Article


Predators Paradise

Predators Paradise, is a short preview of a film by young African film makers Boitshoko Jeremia a...

18/01/2014

|

Science & Nature

|

Article


Fossil Fuel Free World

People and Planet is the largest student network in Britain campaigning to end world poverty, def...

30-01-2014

|

Science & Nature

|

Article


Easton LaChappelle

Easton LaChappelle made his first mechanical hand out of LEGOs, fishing wire and surgical tubing ...

08-05-2013

|

Science & Nature

|

Article


Jack Dreams Of Global Knowledge For All

Tapping Into The Hidden Innovator Jack Andraka is a Maryland high school student who, at age 15, ...

06-12-2014

|

Science & Nature

|

Article


Irish Girls' Technology Excitement

Ireland's Prize Winning Young Science & Technology Girls Ciara Judge, Emer Hickey and Sophie ...

29-09-2013

|

Science & Nature

|

Article


Green Energy

University Of Technology Interview Traffic lights, camera flashes, torches - these, along with ma...

29-09-2013

|

Science & Nature

|

Article


Grace Underwater

This is the first in a series of clips from The AAT Project's Skype interview with one of their a...

07-09-2013

|

Science & Nature

|

Article

Please tell us about your great videos by emailing [email protected]