America's Amazing Teens!
Date: 26-04-2014
Author: Ben Wolff

Opportunity Knocks For Amazing American Teenagers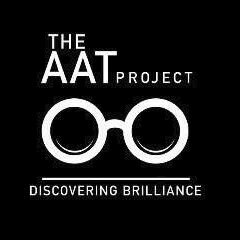 The AAT Project (aka America's Amazing Teens), is an online competition that will identify, mentor and manage exceptional teens whose discoveries will change the world. Our mission is to promote technological and scientific innovation, and change the cultural aspect of science, technology and math (STEM) by setting a higher standard for teen role models.

We will over the next few weeks, via EduzineGlobal.com, introduce you to our teen role models/Ambassadors consisting of young entrepreneurs and innovators who have already made waves in STEM. Look out for these stories at eduzineglobal.com

In addition to the competition, The AAT Project will host two amazing entertainment components that will bring awareness to our amazing teens and their accomplishments in STEM. Ross Kaufman, Academy Award winning documentary filmmaker, will direct a full-length documentary featuring our 12 finalists and Grand Prize Winner, "The Best And Brightest Teens In America!" Emmy Award winning Ferro Productions will produce a nationally televised rock concert featuring some of America's top musical acts along with cool, up-and-coming bands and celebrities. The rock concert will introduce the 12 finalists and announce the Grand Prize Winner.
The AAT Projects' online competition is scheduled to launch in September 2014. We are promoting our vision through:
Twitter: @TheAATProject
Facebook: Search The AAT Project
Google: Search America's Amazing Teens
Please look forward to The AAT Project's updates on the online competition by joining our mailing list found on our splash page: http://www.americasamazingteens.com/

Make sure you follow us on Facebook because we have some pretty cool contests coming up before the competition launches!
« Back to all blogs
Date: 26-04-2014
Author: Ben Wolff

Comments
---
Leave a comment
All fields are required, to leave a comment.