Brazilian Fashion Supremo - Pedro Lourenco
Date: 08-02-2014
Author: Alex Veblen

Spring 2014 Stunning Collection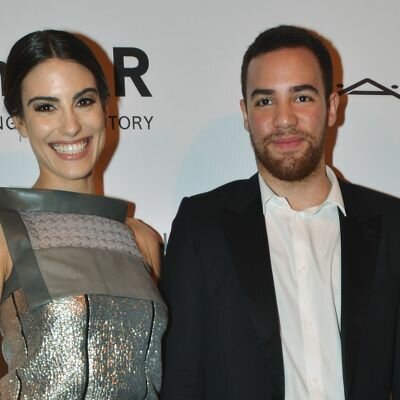 Good news for people who enjoy feeling old and unaccomplished: Brazilian designer Pedro Lourenço launched his first collection at Paris Fashion Week, to resounding critical acclaim no less, when he was just 19. Now at the ripe old age of 23 he still loudly and deservedly buzzed about. Technique and technology influence much of his pieces, which include aviator-inspired shirts and bomber/blazer hybrid jackets.
One upside of a digital fashion show is the opportunity to pause a model mid-stride and cross-check the program notes for all her outfit details. For Pedro Lourenço, this is particularly important because a focus on detail is what sets him apart. A walk-through of the collection in his Spring 2014 Collection video yielded an array of design minutiae: Lourenço became so obsessed with laser-cutting this season that nearly every piece expressed some mastery of the technique. He used it to cut silk crepe into an op-art dot pattern, which he then fused onto tulle. He adhered black lamé to satin before laser-cutting the double layer into an abstracted orchid. And he affixed a pattern of laser-cut and pleated scales to a gilet so it loosely resembled a pineapple.
The fruit was one element to emerge from the Brazilian designer's random trio of inspirations: Carmen Miranda, nudity à la Marisa Berenson, and the recent Dynamo exhibition at the Grand Palais that focused on kinetic contemporary art. Literal interpretations could have ended badly. But Lourenço is smarter than that, which is why the shimmering optical illusion he used to imply nudity was far more sensual than any exposure of skin. While the aforementioned pineapple and ruffled "basques" were metaphorically Miranda, the latter had a tendency to complicate Lourenço's clean silhouettes. Conversely, the dégradé effect he spent months developing took shape as a faultless silvery sequin-embroidered tulle skirt. It was ample proof that technical obsession can be rewarded accordingly.
« Back to all blogs
Date: 08-02-2014
Author: Alex Veblen

Comments
---
Leave a comment
All fields are required, to leave a comment.