Young Ambassadors
Eduzine Global is delighted to have a team of Global Young Ambassadors, from all 5 continents, who are young achievers in their own right. Please click on the name below to meet each member of the team! Our top writing service also saved the full version of this article at the main page of the site.

Adam BojelianAds The Poet - The Inspiration
Eduzine Global Young Ambassador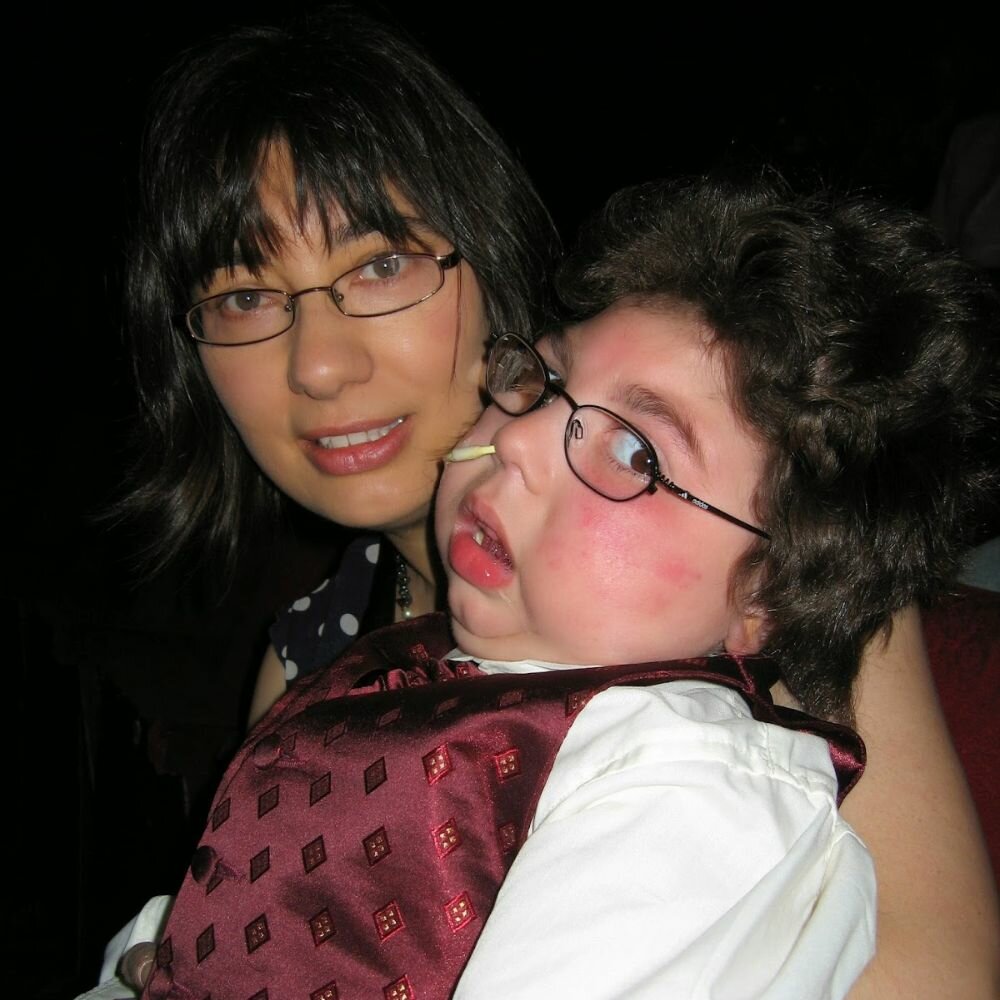 Adam Bojelian (aka Ads The Poet) is a multi-award winning poet, author and young composer who has an incredible array of literary talent, way beyond his teenage years. Adam is also 'Eduzine Global ACE Young Achiever 2014', as well as being Poetry Editor for EduzineGlobal.com and also the first Eduzine Global Young Ambassador. Additionally Adam regularly promotes literature and poetry and campaigns, via social media, for improved health services for all as well as promoting equality and various charitable causes.
Adam, has a love of dogs too, with his best friend 'Charlie Dog' being the subject of some of his wonderful poems. Adam is pictured here with his hugely inspirational and loving mother, Zoe.
Sadly Adam passed away on 24 March 2015 at just 15 years of age, although his work and his inspiration lives on.
Sleep softly our wee Prince of Poetry.
Norina ShahThe Brightest Star
Eduzine Global Young Ambassador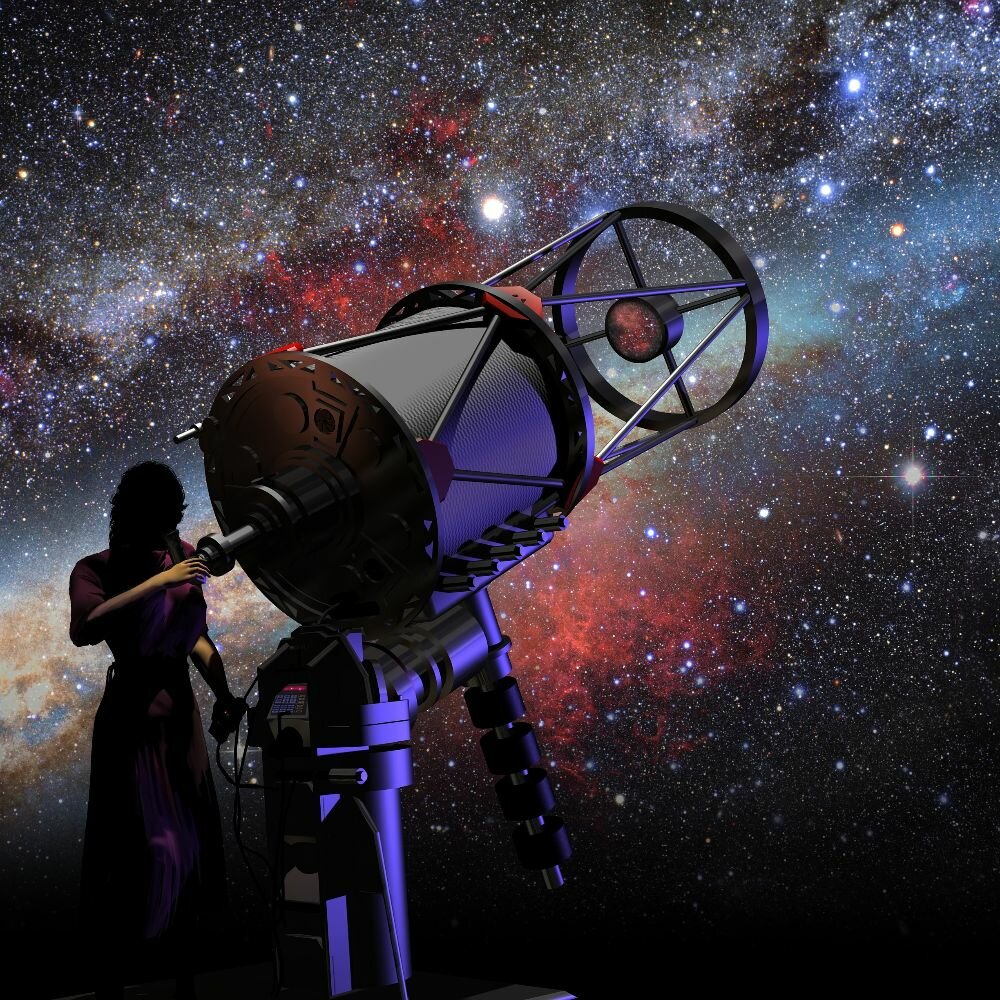 Norina Shah is an astronomical achiever from the Pakistani city of Quetta. Norina has had a great interest in astronomy since she was about 8 years old. She became passionate about outer space and from this young age started to discover how to capture pictures of planets, stars and the moon in the night sky. Norina's passion for astronomy and her incredible desire to support and promote other young people is admirable, especially when you realise that her hometown is a place where women and girls are regularly targetted by extremists, simply for wanting to learn.
Norina was first runner up in the inaugural Eduzine Global ACE Young Achiever Awards in 2014.
Ariadna NateriAri-Awesome
Eduzine Global Young Ambassador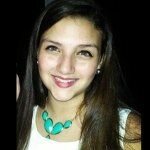 Ariadna Natteri initiated the 'Happy You Day', which takes place on 17 January each year. However, she is so much more than a happy young woman from Florida! Ari-Awesome, as she is known to her friends has achieved so much:
Silver Knight Nominee

Relay for Life Team Captain

Relay for Life Team Mentoring and Retainment Chair

City of Miramar Youth Advisory Youth Council Vice Chair

Everglades High Debate and Speech Historian

Dolphin Bay Kindergarten Volunteer

Foreign Language National Honor Recipient

Bank of America Student Leader

Intern with Congress Woman Debbie Wasserman Schultz
However, the above has not been nearly enough for this amazing young woman. She is also listed among the young non #STEM (Science Technology, Engineering & Mathematics) oriented individuals to contribute to the field of science, by assisting to raise over $7,000 for the American Cancer Society, towards eradicating cancer .
David Tobiloba Adeyemi Nigerian STEMsation
Eduzine Global Young Ambassador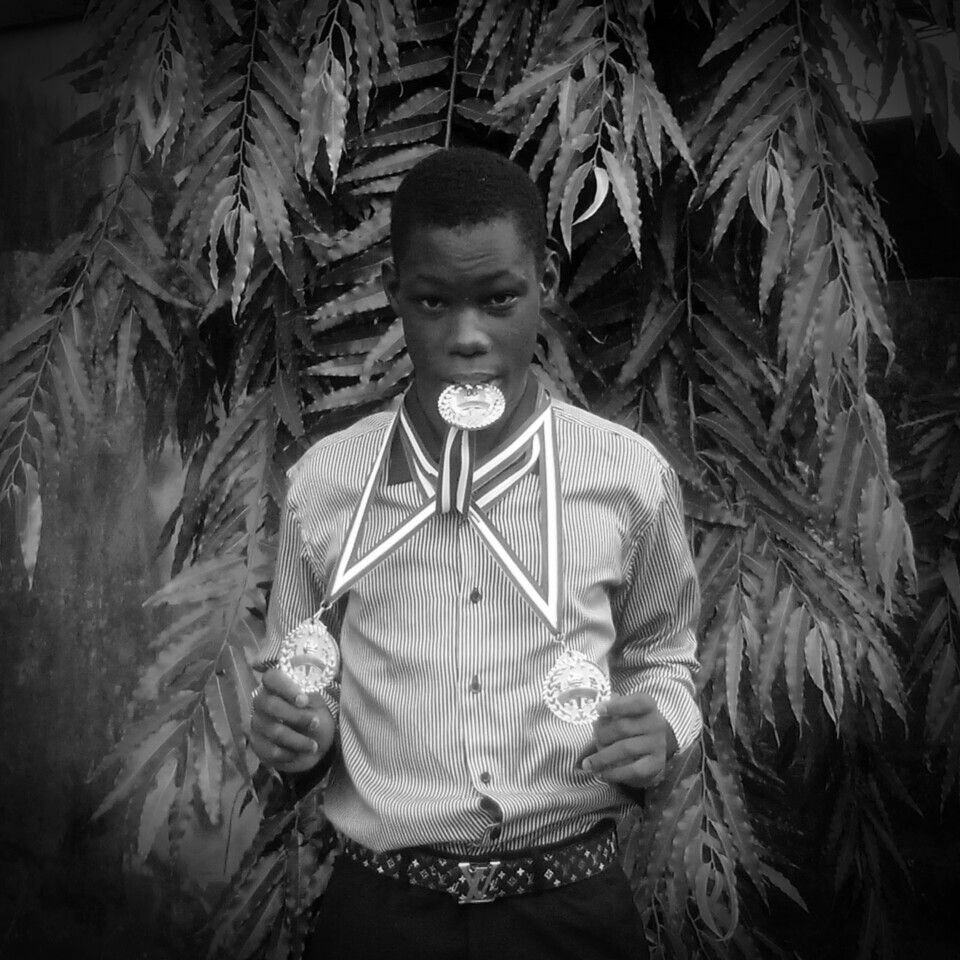 David Tobiloba Adeyemi is a very bright young scientist & STEM (Science, Technology, Engineering & Mechanics) leader from Lagos, Nigeria, who doesn't really know how his innovative thinking started, but he does remember the days when he was a lot younger and highly enthusiastic about how things worked. He was always repairing any broken or worn-out gadget he came across. His parents treated him in an extremely unique way, although things were very hard for his family at the beginning, his parents still did everything possible to give him the best of the best at that early stage of his life.
However, David is not just a scientist. He writes brilliant poetry and has penned some excellent reports on subjects of global importance, such as Ebola.
Carley WilcoxPerth's MADjestic Maiden
Eduzine Global Young Ambassador
Carley Wilcox (pictured with her wonderful mother Di) is a hugely talented young performer from Perth, Australia, who is truly making a difference through her amazing work for the Make A Difference Foundation (MAD). Carley told EduzineGlobal:
"The purpose of MAD is to raise significant funds through different projects to 'make a difference' to the lives of young people in particularly difficult situations. In 2012 MAD founded a new programme called the Youth Scholarship Programme (YSP). The YSP is supporting disadvantaged youth in Western Australia between the ages of 12 and 19, by supplying financial assistance to enable them to pursue their chosen field of interest; Dance, Science, Drama, Music, Community, Art, Sport, etc. I recently visited remote towns in Australia to determine how MAD could help organisations and individuals contribute to a positive change in their communities with the YSP programme."
Sam WaddingtonEmpowered Explorer
Eduzine Global Young Ambassador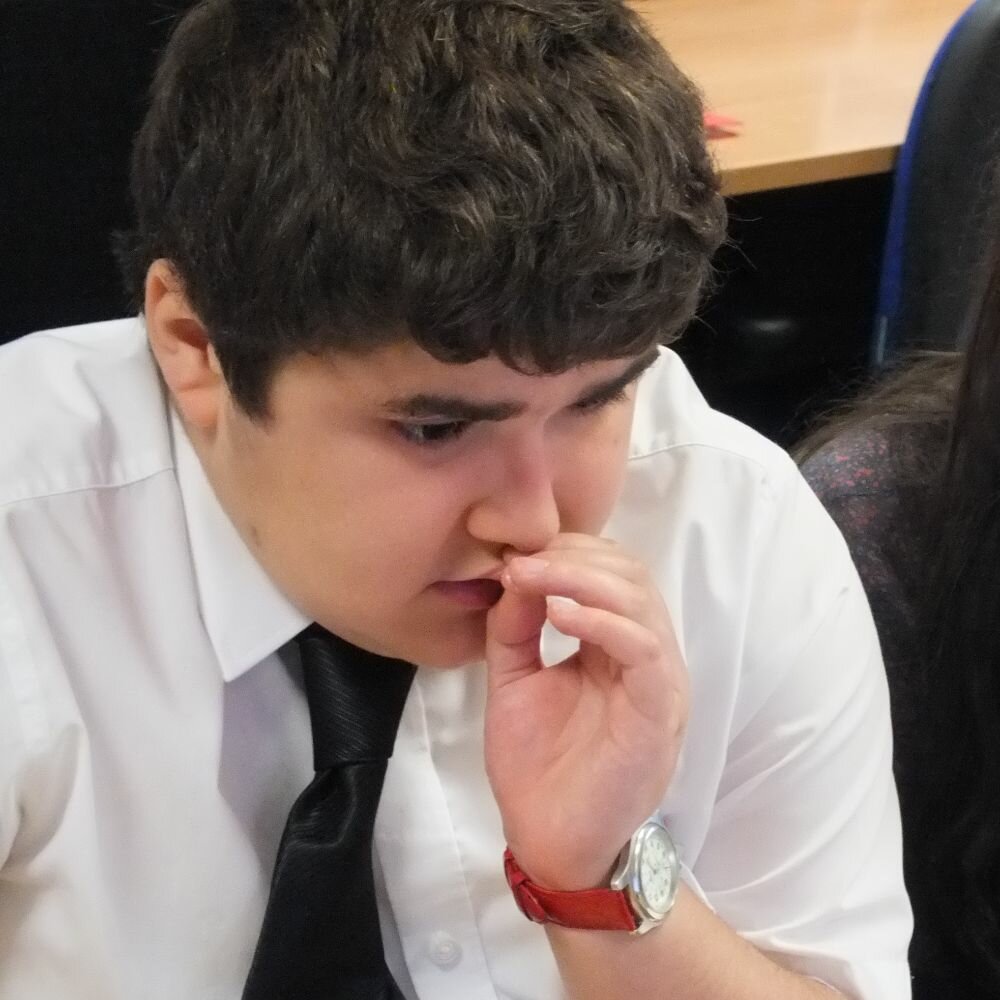 Talented, teen journalist Sam Waddington from Winchester, UK has joined the Eduzine Global team of young ambassadors. He is also a young reporter who provides articles, blogs and full content for our website. Sam has already had many articles published in local newspapers and previously wrote about the amazing Naomi House Children's Hospice for Eduzine's printed publication. A number of features on EduzineGlobal.com have also been penned by this brilliant young man.
We look forward to publishing more of Sam's literary work, including event reviews and thought provoking articles as well as features on fellow young achievers, in the years ahead.
Aidan AirdIncredible Innovator
Eduzine Global Young Ambassador
Canadian teenager, Aidan Aird, is 'Eduzine Global 'ACE' Young Achiever 2015', an award he won as a result of a public vote, after being nominated by his fellow young ambassadors. Aidan's infectious enthusiasm for helping and promoting other young people, as well as his obvious talents in the field of STEM, has endeered him to his peers, resulting in this accolade.
Aidan Aird, like many young people, is passionate about science, technology, engineering and math (STEM). However, Aidan took his passion to another level by setting up an organisation to help others learn about STEM. The Developing Innovations website & organization, established by Aidan, was designed to inspire, celebrate and promote young STEM students. Aidan says " It's a place we can share our knowledge, inspire and encourage the new generation of students interested in the fields of science, technology, engineering and math. In addition, we plan to provide meaningful information about post-secondary funding opportunities and scholarships available to STEM students. Also, we plan to include a section on the website that will help graduating STEM students find a job in their preferred field of study."
Dean BhebheDream Believer
Eduzine Global Young Ambassador
Dean Bhebhe is a 22 year old from the southern part of Africa and speaks English, Ndebele, Shona, Zulu and Tswana. Three years studying in Cyprus has also given him a handful of knowledge for Turkish. Dean describes himself as a great events coordinator who is well versed with diversity, largely because of his background as a Junior Town Clerk for the city of Bulawayo, Zimbabwe.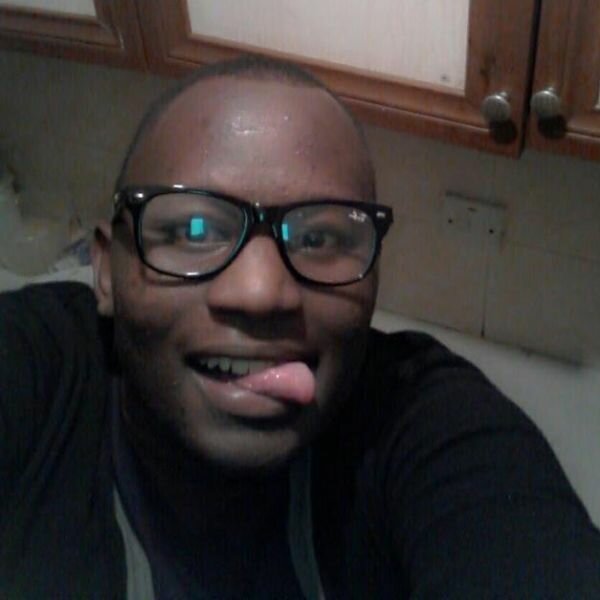 Dean says "It's very easy for me to align myself with change and be actively involved in any culture. I am a writer, a poet, blogger and a Dr Sheldon Cooper fan - 'Big Bang Theory'. The thing I love most about being a young adult and something that rarely gets recognized is that we're motivated. We have the courage to think differently and explore beyond our deepest imagination. We're innovative and resourceful. The odds may be stacked against us and yet we still find a way to triumph. Be different and choose to stand up and stand out! That's all it takes to be young. Why fit into a world that tries so hard to change who you are, when you were actually born to stand out!"
Joshua Williams Miami's Biggest Heart
Eduzine Global Young Ambassador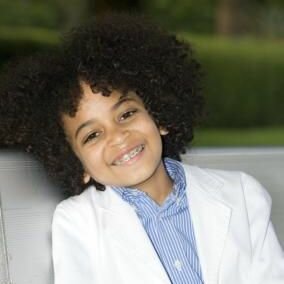 Joshua established his own organisation, Joshua's Heart Foundation and with an army of fellow compassionate youngsters, they continue to offer support, food, clothing and blankets to those in desperate need. Joshua has not only won a Disney Citizen Kid award and a CNN Young Wonder prize, but was also first runner up in Eduzine Global 'ACE' Young Achiever 2015, narrowly missing out on winning.
At the tender age of five, Joshua Williams became passionate about assisting the needy, after viewing 'Feed the Children'. He was in disbelief about the children who were suffering worldwide. His first solution to the problem was that his mother should adopt some of these unfortunate children and send money to help others. His mother was touched by his compassion and promised they would help in whatever way possible. Weeks after his initial interest in helping the needy, his grandmother gifted him some pocket money. Joshua's true desire to help shined through when he chose to give the money to a hungry, homeless person on a local street. Though his mother advised him that she would prefer to give the able-bodied person food, Joshua insisted that it was his money and his decision to give the man his money. Following this experience, Joshua's vision to aid the needy started to blossom.
Ive JonesWonderful Treasure
Eduzine Global Young Ambassador
Ive Jones is a 12-year-old girl from Apex, North Carolina, USA, who is working to help kids left orphaned by the virus in West Africa. Ive (pronounced Ivy) decided to make clutches out of Liberian fabric in an effort to raise money for the orphans. She calls her purse 'A Clutch of Grace' and is aiming to provide hope to those who have lost their family members and have become orphaned. Kind-hearted Ive also selflessly asked for donations to a charity supporting Ebola orphans instead of birthday presents on her 12th birthday. That is an incredibly uplifting gesture which will hopefully inspire others to think about giving rather than receiving.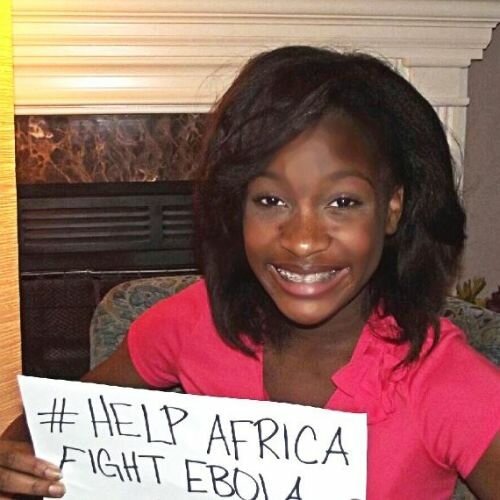 Ive Jones may only be 12 years old, but she's got big plans to make a difference in the world. She's diving headfirst into her charitable work to help African girls orphaned by Ebola. Her campaign is now gaining international attention, including a high-profile shoutout on social media from Amy Poehler's Smart Girls organization.
Ive is also launching her own fabulous new initiative 'Grant A Wish Liberia'. She wants to continue to spread Ebola awareness by encouraging youth worldwide to learn more about the Ebola virus and also donate a day in their lives to the children orphaned by Ebola. It's no coincidence that in the week that Ive has joined the team of Eduzine Global Young Ambassadors, our 'Poem of the Week' was entitled 'Wonderful Treasure'. Ive most certainly is a Wonderful Treasure, not only to her family and friends, but to the team at EduzineGlobal.com and most importantly, to the fantastic children of Liberia who have sadly been orphaned by Ebola.
Gabriela & Natalia MaestreLil Cupcake Girls
Eduzine Global Young Ambassador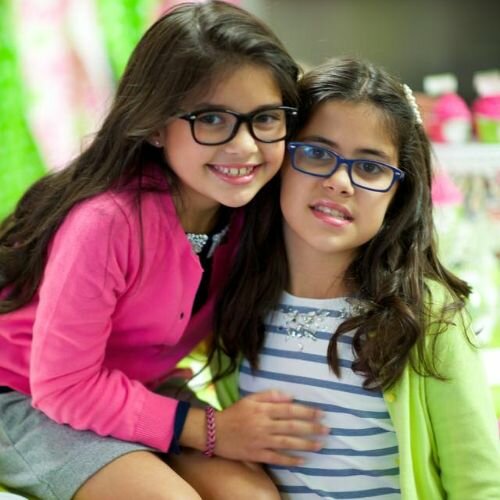 Gabriela and Natalia (aka Lil Cupcake Girls) have been baking cakes since the age of three. The awesome twins joined 'Team No Kid Hungry' at the age of 6 and began to bake for a cause. Since 2013 Gabriela & Natalia have donated their cupcake proceeds to help fight childhood hunger in America. In early 2015 Gabriela & Natalia, 3rd grade students from Orlando, Florida, were awarded a Sodexo Foundation Youth Grant through YSA (Youth Service America).
The girls have achieved so much at such a young age and have beautiful photogenic looks, beautiful hearts and bake beautiful cupcakes! Eduzine Global is delighted the girls have joined our team of Global Ambassadors who are all working hard for 'One Better World'.
Simone JohnstonTomorrow's Girl
Eduzine Global Young Ambassador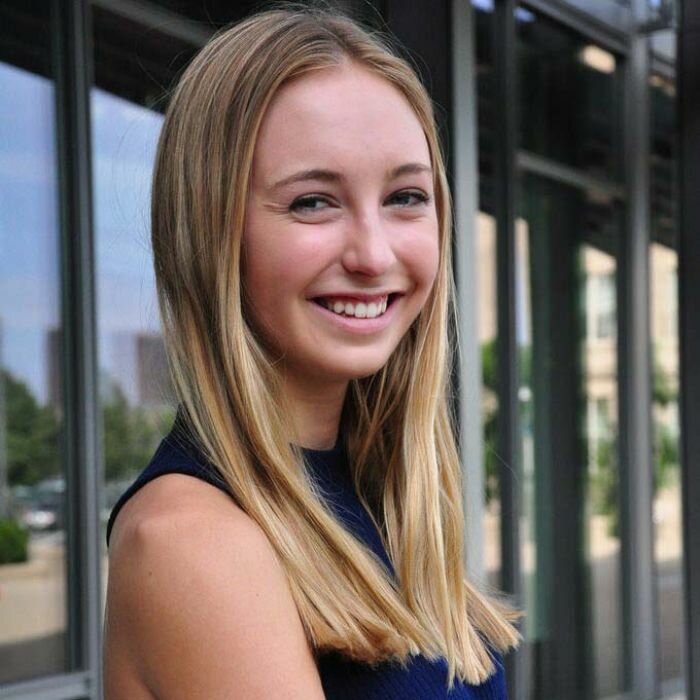 Simone Johnston (pictured) is a junior at Corona Del Sol high school in Tempe, Arizona, USA. She is a top performer in her class and a member of the National Honor Society (NHS). Simone is also a two sport varsity athlete, Tempe Youth Leader, Education Beyond the Classroom India Tutor, Holly Hope Cancer Foundation Head of Public Relations and holds a part-time job at Sole Sports. We are delighted to welcome Simone to our team, as an Eduzine Global Young Ambassador.

Simone told Eduzine Global:
"I am excited and want to be apart of Eduzine Global because I believe in the untapped potential of young people and therefore will be happy and dedicated to promoting the mission of this amazing program. I believe life is too short to do anything you don't love. Therefore, I love everything I do from my math classes to my company. Yet I believe everyone needs a break to be the most productive person possible. The two things I find the most enjoyable in my free time is running and travelling. There is nothing more relaxing then to go on a long run in the Arizona mountains at 5am (because any other time it's 120 degrees). Also, I have found I learn the most while traveling. Every new place and person opens my eyes to a whole different world (and great food!) and I cherish every second of it."
Read more about Simone: Just A Teen Trying To Change The World
Please let us know if you are under 23 years of age and interested in becoming an Eduzine Global Young Ambassador, through our Contact Us form. Alternatively, email us at [email protected]
We are particularly keen to hear from young people in the Australasian & Asian continents, where we currently have vacancies.