In Film
Our Film section is the home of our own videos as well as links to your videos of young musicians, filmmakers, thespians, reporters, future sporting greats and any other positive video of young achievers.
Featured videos: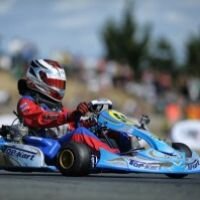 Aussie Karting Star Jake Parsons
Aussie Sydneysider Right On Track Australian teenager, Jacob Parsons tests AsiaCup by Meritus on the Sepang F1 track layout , in 2014, setting the lap record for AsiaCup. AsiaCup Series is a race driver career development programme. The FIA has Approved and designated AsiaCup as an international series. Organised by Sepang F1 Super circuit and the FiA AAM in Malaysia the series is promoted by M...
05-10-2014

|

Sport

|

Featured Article
DC Freestyle Football
DC FREESTYLE - THRILLS AND SKILLS Daniel Cutting is a Professional Football Freestyler and yes, that is his full-time job! Through his dedication and determination he has earned four World Records, but also a career in performing his skills, through displays and advertising. Enjoy this video.
13/01/2014

|

Sport

|

Featured Article
Latest videos
» 

Aussie Karting Star Jake Parsons

» 

Young Australian Of The Year 2014 - Jacqueline Freney

» 

Jossi Wells Skiing

» 

DC Freestyle Football
Most Popular videos
» 

Warrior Poet - Josh Lisiuk

» 

Chelsea Sings Her Own Song

» 

Tsung Tsung - Pianist Extraordinaire

» 

Aldrey - La Lista

» 

Jackie Xerri Through The Lens

» 

Diamond Cares 4 U

» 

Beat It Kida!

» 

All Of Lauren

» 

Ali Isabella 'Remind My Heart'

» 

Singing Star Sara
Full videos list:
Aussie Karting Star Jake Parsons

Aussie Sydneysider Right On Track Australian teenager, Jacob Parsons tests AsiaCup by Meritus on ...

05-10-2014

|

Sport

|

Article


Young Australian Of The Year 2014 - Jacqueline Freney

Paralympic champion Jacqueline Freney is Young Australian of the Year 2014. Here is her acceptanc...

07-03-2014

|

Sport

|

Article


Jossi Wells Skiing

Not too many kids even get in a helicopter at the age of 9, but that is what Jossi Wells did, but...

18/12/2013

|

1 Comment

|

Sport

|

Article


DC Freestyle Football

DC FREESTYLE - THRILLS AND SKILLS Daniel Cutting is a Professional Football Freestyler and yes, t...

13/01/2014

|

Sport

|

Article

Please tell us about your great videos by emailing [email protected]