Surprise Downhill Gold For Young Austrian
Date: 09-02-2014
Author: Freddie Cooper

Austrian Youngster Upsets The Favourites
23 Year Old Austrian, Matthias Mayer tore up the form book and confounded the bookies by winning an incredible downhill skiing Gold medal at Sochi.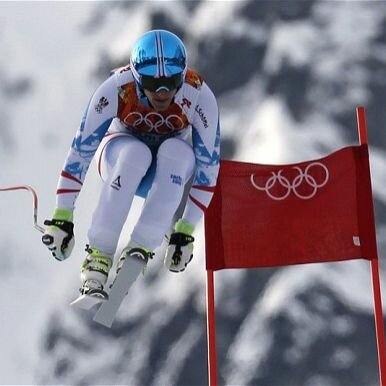 Mayer is known for his risk-taking style, which appeared to have cost him any chance of a medal in the early stages but he overcame a poor upper section to storm to Olympic gold in this 'blue riband' Winter Games event of the men's downhill. Mayer, whose favourite discipline is the shorter speed event, the super-giant slalom (super-G), clocked 2min 06.23sec down the 3.5km-long course to become the first Austrian downhiller to win gold since Fritz Stroebl in the 2002 Games in Salt Lake City. The young Austrian, who has never won a major international downhill, also bettered his father Helmut's silver-medal showing in the super-G at the Calgary Games in 1998.
In a gripping morning's ski racing when the lead changed hands five times until Mayer came bombing down the slope with bib number 11, Italian Christof Innerhofer took silver at just six-hundredths. Norway's Kjetil Jansrud claimed bronze a further 0.04sec adrift, with teammate and world downhill champion Aksel Lund Svindal in fourth and another strong favourite, Bode Miller of the United States, in eighth. Miller may have talked himself out of a medal by suggesting a day earlier that the course was too dangerous. Such concern appeared to inhibit his skiing and left the door open for other, more assertive rivals to take the medals.
Image courtesy; Reuters
« Back to all articles
Date: 09-02-2014
Author: Freddie Cooper

Comments
---
Leave a comment
All fields are required, to leave a comment.